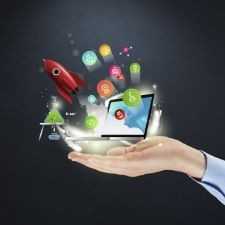 Startups & Business
Global Startup Community: Entrepreneurship is hard - Let's help each other succeed in business.
539 Members
Join this group to post and comment.
What role did business schools play in the current economic crisis??
Hi all,
I recently read about this in a newspaper.

Recently, in Britain, there have been voices suggesting the top business schools played a part in the current economic crisis.
the reason given was, it was the business schools that produced the managers who were placed in the high risk places, and these managers screwed up.
Although no windows were broken in the business school campuses, and no serious consequence came out of this, this view was reflected quite well.

I don't know what to say.
What's your take on this, CEans??
Well I read somewhere ( I guess newspaper 😕 ) few days back that business schools have planned to increase admission fees this year .Is it true or just rumours -anyone any ideas?

I am wondering what kind of BAs we are going to get in future. Are they are also going to be like the ones that we have today (somewhere directly or indirectly have proved to be the cause of recession) ? 😔
What's your side shalini?? Do you think B-schools are a reason for the crisis or not?? I cant make it out..
That's like saying that the entire Apple Orchard (just an example) is an evil force of nature because of a few rotten cores.

Blaming the recession on b-schools is churlish at best 😀, then you might as well blame Ohio University or the Andhra based Loyola College for the Satyam fiasco.
silverscorpion

What's your side shalini?? Do you think B-schools are a reason for the crisis or not?? I cant make it out..
Well I feel directly or indirectly, they are responsibe somewhere as they give us people who use their brains to run any company monetarily right? If we face recession situation then it is quite obvious we will blame B-schools right? Why cannot they improve their standards to give us BEST BAs? Also I feel any individual cannot be a cause of such a wide scale recession right?
Mr kidkaka, * Looks like a MBA guy * Right? Don't mind if anything is offensing you but fact remains fact. If you are a good MBA guy(I mean among exceptions), tell us what you would have done so that Recession situation never ever come and affect normal human beings?
On the lines of what kidakaka said, if you feel b-schools are responsible, then engineering school are doing a worse job in destroying nature and allowing humans to began self destructing with our reliance with technology.

I think recession is a more a more macro economic problem than a business one. It doesn't take small errors to avalanche into a big one. Its takes an accumulative effect of these. Economic policy is supposed to have looked out for these indicators and done something to offset the effects. Soon enough, you'll see the economy cycle back up.. though slower than before. If anything is to blame, it is the economic system itself. You'll really need an overhaul of it!
Well, you are right. Economic policy makers are the ultimate people who are to be blamed for the situation. But look at it this way:

Those policy makers will also obviously be graduates from some business schools, right? Although they might have passed out a few decades earlier?

The point I'm trying to make here is, though their share in the entire fiasco might be minimal, you cannot dismiss the business schools as having nothing to do with it. I'm saying, there must be a shift in the business education. The values that are emphasized must be changed.
Social responsibility and ethics must be stressed more.
If that's done, then, some decades down the line, MBA guys graduating now will keep the economy sustained.

Am I right? Wat do you think?
I agree with you Scorpion !

@ash Notice my words "directly or indirectly" OK . Coming to engineers, don't you think discussion about them will go off-topic here, if you want to argue over that topic, go for a separate thread for engineering schools destroying nature. 😀
I condemn,since all policy makers are not from business schools they are mostly economist,industrialist,bereaucrats,professors and so on.and ofcourse a business school is an education institute and follow certain guidelines,so you mean to say our education systems has to do with recession,then each and every problem is relted to it!!!
Here's the thing. We are thinking in black and white.. whether one is responsible or not. I agree that business schools cannot entirely be cleared of responsibility, but thats because
each
one of us is responsible in one way or another. Who knows, we could very well be part of the butterfly effect and not realize it.
You are suggesting that business schools need a shift in ethics and social responsibility. You'd need to do that for other schools, not just business. How about Law? Aren't they also responsible with upholding corporate legalities and enforcing responsibilities?
Heck, what about engineering? Don't you think its strange that we only went through one or two courses about ethics and social responsilbity? I doubt the core engineering subjects we study automatically makes us protagonists in this world.
It might be easy to make b-schools the scape goat of the current problems.. but in fact, the responsibility is more broad than one might think. Ethics are responsiblitiy should be instilled way before we join college.. it shouldnt have to be prerquisite of only specific courses.
On that related note, those in charge of economic policies come from different backgrounds. I'm sure you know engineers who entered the banking industry, and so on. If one can throw in a mathematical curve ball to analyze an issue, you are part of the problem solving team. Economic policies depend not only on economic analysis, but also political and social ones too. That would include a lot of other schools. MBA guys are just but a tiny part of the decision making process..
if
its even their primary job in the first place.
So, its better not find a scape goat. Focusing all our attention of b-schools is a little waste of time since they are just but a small part of a bigger picture. Rather, work together and seek a practical solution 😀 Just as any of us are responsible, any of us can be part of the solution too.. no matter who you are!
[EDIT] Added below
shalini_goel14

I agree with you Scorpion !

@ash Notice my words "directly or indirectly" OK . Coming to engineers, don't you think discussion about them will go off-topic here, if you want to argue over that topic, go for a separate thread for engineering schools destroying nature. 😀
Ah.. the only intent to bring up an "engineering" comparison is that, since we are engineers, its easier to see how that statement can be a
fallacious
one. You don't need to take it deliberately 😛
Are we trying to antagonize b-schools just because they might be just a bunch of money minded business quacks? (its a rhetorical question) As saurav just said, the further you dig up about the cause, the more you realise its not isolated to them.. its now about the educational system. For sure their intent was not of evil. So there is no point in wondering how responsible or not they are.
Well business schools have experts who can suggest us the way out and teach current students how to avoid them in future!!