@rohit · Feb 1, 2023 | 364 views
I'm looking for advise on best programming language for data engineers. I have about 6 years of experience in Java. I wish to switch to data engineering as it seems...
The message every engineer will pass on to the next generation.
By - Kaustubh • 9 hours ago • 291 views
@thebigk · Feb 1, 2023 | 530 views
Can an engineer become a doctor? If you got forced into studying engineering and want to go back to your first love - medicine (MBBS), what are your options? Let's...
@Kaustubh Katdare · Apr 30, 2013
If you think Google Glass is the next big thing, it probably is. Check out the official 'how to' video released by Google that educates you how to use Google...
Kaustubh • 1 day ago • 1k views
Google Music LM can generate music from text. That is, if you tell it to create "a soothing guitar music with ocean waves and cello", it will quickly create a track for you. The input could be text or an image or caption and the output is in the form of 24 kHz stream.
Google isn't launching Google Music LM for public consumption yet. Google had introduced AudioLM - a framework for high-quality audio generation with long-term consistency. Do look at it on the source link below.
@Kaustubh Katdare · Oct 15, 2009
I'm sure that while most of the third/final year engineering students are busy preparing for exams, there are quite a lot who are already gearing up for campus placements. Here...
@thebigk · Jan 31, 2023 | 2k views
I was recently asked if a data engineer can become a data science. How difficult is it for data engineers to switch career to data scientist and what type of...
By - Kaustubh • 1 day ago • 1.4k views
Let's learn about big data engineering, whether it's in demand, if it's different from data science engineering and career scope as a data engineer.
@bruce · Jan 30, 2023 | 2.8k views
Wish to know if data engineering is in demand these days. I am a java programmer with over 5 years of experience. Recently seen a colleague switch to data engineering...
@Kaustubh Katdare · Dec 3, 2009
CEans, I'm happy to announce that CrazyEngineers has been incorporated as "CrazyEngineers Technologies Private Limited" 😁 CrazyEngineers.com will now be managed by the new company that we've formed 😀 ....
Published on Jan 26, 2023 • 5.8k views
Following changes were included in the latest fix -
All the internal links were restored.
The internal links that were resulting into 404 were eliminated.
All the external links that were pointing to dead pages were eliminated.
All the external, high-quality links are now 'follow' links.
All the other links are marked 'nofollow noreferrer' by default.
@Kaustubh · Jan 26, 2023 | 5.7k views
We recently pushed an update to CrazyEngineers where we fixed the internal links as well as a few external links. We noticed that our site had a ton of broken links; which were causing indexing and crawling issues.
With the new update, this issue should be solved to a great extend. We're monitoring the site and hope to see ranking boost in coming days.
Subscribe to CrazyEngineers' Newsletter
Get insider news and top updates delivered straight to your inbox.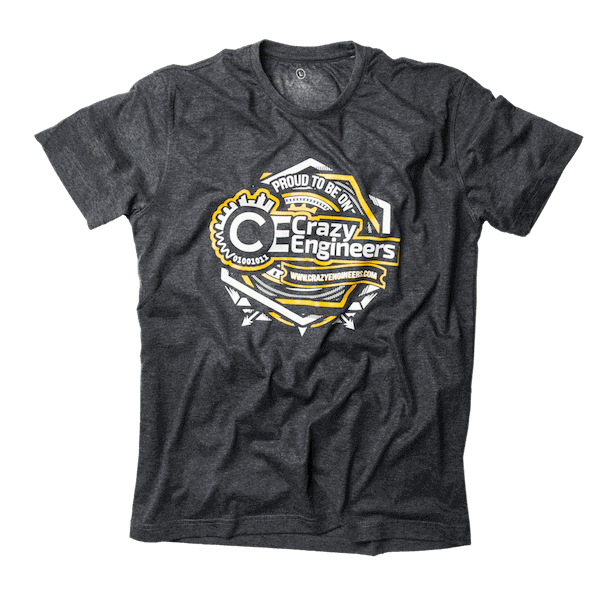 CrazyEngineers Swag Store
Your CE tshirt is built with 100% premium cotton from the lush fields of southern India. Printed with the finest dye, your t-shirt will last for years with regular use.
Currently available only in India. International shipping coming soon!
Note: Next restock in October, 2022. Reserve your tee today!
Subscribe to CrazyEngineers' Newsletter
Get insider news and top updates delivered straight to your inbox.