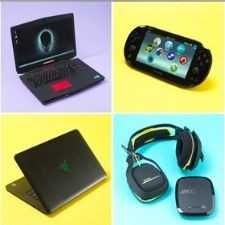 Gadget Geeks
Discuss all electronic gadgets - ask questions, doubts, troubleshooting tips et al. to fellow gadget geeks.
609 Members
Join this group to post and comment.
Mountain Lion set a new iOS sales record: 3 Million downloads in 4 days
Apple has reported that their latest released OS X Mountain Lion, has set a sales record.

Apple announced on Monday that that Mountain Lion had scored a record download over 3 million times in its first four days of availability. Per Apple, that makes the Lion Mountain THE MOST successful iOS release in the history.

Speculations of iPhone 5 has dropped the Apple's sales drastically for iPhone 4s, but apple must have got a big relief with the success of iOS. What do you think about that?

-CB
Good. I contributed to it.
The_Big_K

Good. I contributed to it.
I know, you indicated that couple of days back in one of your post that you installed that on your Mac.
Did you like it?
Why don't you share your view for the main advantages or features over old iOS?
-CB
Well the advantages have been discussed several times on various blogs. I'm impressed by the speed though.