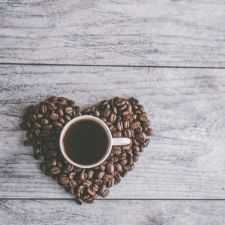 Coffee Room
Discuss anything here - everything that you wish to discuss with fellow engineers.
12915 Members
Join this group to post and comment.
Hot News: Netscape.com hacked?
Hi CEans!
Probably we are the first one to report this- I just found out that
www.netscape.com
has been hacked !
Try visiting the site and you will know.
-The Big K-
Gr8 NEWS

Hats off to the Hacker 😁
Guys.......wat are we doing to save our site......the CE.

Mayank Shukla
Latest: The hacker has added a prompt which says 'f**k' & 'Hi to all you Di***rs out there!!'

I check out all the sites and no one has reported this! We are the first ones ! 😁

-The Big K-
Hmm, Good question, mayank. We have tried to cover all the possible exploits.

Who knows 😔 ! Let's hope for the best!

-The Big K-
restored!

Netscape was quick to restore the site. Its working fine now.

Since we don't have much traffic, no body really noticed 😀 . Anyway. Please make sure that you post such news quickly on our forum 😀

-The Big K-
hehe
The_Big_K

Netscape was quick to restore the site. Its working fine now.

Since we don't have much traffic, no body really noticed 😀 . Anyway. Please make sure that you post such news quickly on our forum 😀

-The Big K-
and to make sure it spreads fast... post it on the CE blog 😉
😀 we haven't yet announced CE-Blog on the forums. Probably its the time to do it.

In the meanwhile, do not forget to post the latest buzz in the world on our forum 😁 . It will help us spread the word about our forums.

-The Big K-
The_Big_K

😀 we haven't yet announced CE-Blog on the forums. Probably its the time to do it.

In the meanwhile, do not forget to post the latest buzz in the world on our forum 😁 . It will help us spread the word about our forums.

-The Big K-
yes even i too think thats a faster medium to spread a hot piece of news 😉