Everyone needs to have a good educational background and study for knowledge rather than percentage." - Mukund Mudras, Heckyl Technologies
By - CrazyEngineers • 8 years ago • 44.6k views
Heckyl Technologies, a privately held Financial Services company, was founded by Mukund Mudras, Som Sagar, Abhijit Vedak and Jaison Mathews in the year 2010. Heckyl provides real time news analytics and live market analysis across the world. Heckyl connects decision makers in business, finance and government to a broad and dynamic network of information, news, people and ideas enabling faster, more effective decisions thus helping individual investors, active traders and institutional professionals.
Mukund Mudras, currently the CEO at Heckly Technologies, has almost a decade's years of experience in techno-commercial and techno-functional space in the Information Technology field. Mukund, an avid reader and painter, has managed strategic initiatives, development centers, internet technologies, and software development for many years. He also deals with Project Management and Business development. Mukund has completed M.S. in Computer Systems from Birla Institute of Technology and Science.
In an exclusive interview with CrazyEngineers.com, we got Mukund to talk about his experiences at Heckyl Technologies, his educational background, how he got in touch with his co-founders and a lot more. Mukund also talks about a time when he was most nervous about something and how he deals with nervousness. Read on!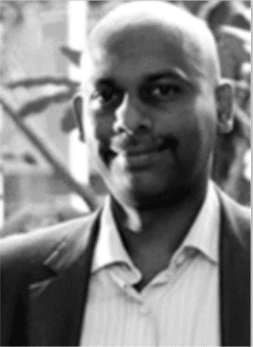 Mukund Mudras

CE:  Hello Mukund. Could you give our readers a brief overview of Heckyl Technologies?

Mukund: Heckyl Technologies (www.heckyl.com) is a Financial Technology company founded in December 2010, by Jaison Mathews, Abhijit Vedak, Som Sagar and myself . Heckyl mines data from across 1.5Million sources to provide actionable insight in real time for financial markets. It transforms unstructured data into structured data, through a hybrid combination of technology and machine learning algorithm which makes up its proprietary technology.
Heckyl recognizes that mining information from Social Media and Open Data sources presents great insight and opportunity for investors, traders, researchers and analysts. New emerging data sets provides an opportunity to gather information directly from Government Sources, blogs, citizen journalist, research houses, twitter, Open Data sources (FDA, Clinical trials, Patent Houses etc.). Its Platform Heckyl "FIND" (Financial in News and Data) is engineered in connecting these dots and generating real time alerts to give an edge in this fast moving market.
CE:  Could you tell us a bit more about your educational background?

Mukund: I am a Bachelor in Electronics Engineering from Thadomal Shahani Engineering College Mumbai and have completed my Masters in Software Systems from Birla Institute of Technology and Science. I have also completed the executive management course from the Indian Institute of Management – Kozhikode.
CE:  How did you get in touch with Som Sagar, Abhijit Vedak and Jaison Mathews, your co-founders at Heckyl Technologies?

Mukund: We worked together for some years in the Fixed Income vertical at Merrill Lynch Technologies.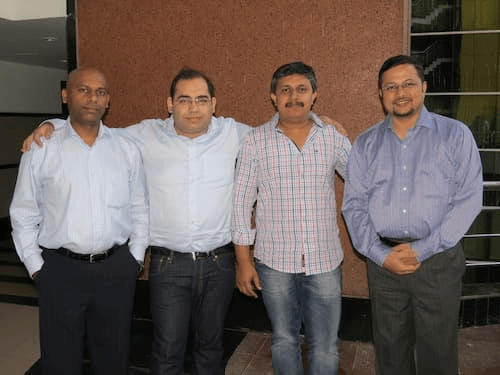 The Co-Founders
CE:  You have work experience of more a decade. What made you quit your job and start up with Heckyl Technologies?

Mukund: The feeling of creating something unique was always there, it was more of an opportunity to work with the team and the team members themselves that gave me the faith to quit and be a part of this journey we are on.
CE:  What story does your family always tell about you? How did it inspire you?

Mukund: My family has always been supportive. They strongly believe that if you work hard and have the required passion you can pave your own way and create value.
CE:  When was the last time you were nervous? How do you overcome nervousness?

Mukund: Nervousness is a state that is always present, whether I am on a podium giving a pitch to an audience or at a demo to a potential client. The nervousness exists, so that we excel everyday to achieve our dream, to be nothing less than prefect in what we do and to explain the product offering and value clearly to the financial world.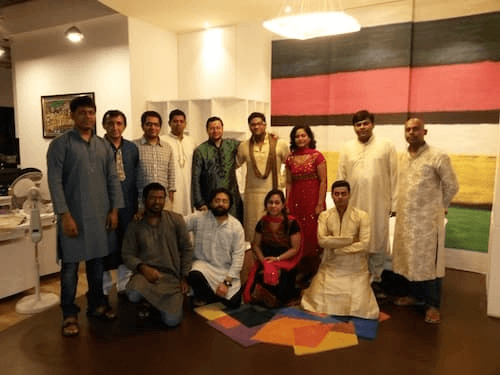 The team at Heckly Technologies
CE:  What did you do growing up that got you into trouble? Any advice your budding engineers?

Mukund: I do not think I have reached that level of maturity to advice, but in my view, everyone needs to have a good educational background and study for knowledge rather than percentage.
At the end of the day, percentage will get you in a good company but knowledge will take you places.
CE:  If you won the lottery, what is the first thing you would do?

Mukund: I really love what I am doing presently; I am part of the best & most innovative organization, have great team members and trying to make a difference in the space of financial markets. If I win a lottery, I will continue doing what I am presently. 
Note: Only logged-in members of CrazyEngineers can add replies.
Recent updates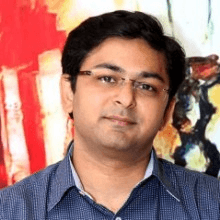 We understood the client's need of going mobile friendly and making solutions that will help save time and money. That is how our direction of being known as one of India's best enterprise mobility solution provider became an aim.

Abhijit Junagade

Winjit Technologies​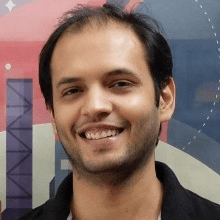 In 10 years, when I go to a hackathon and ask, "Who here has used Postman?" - I want every hand in the room to go up.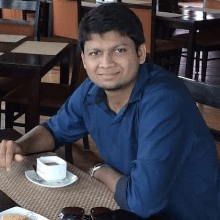 An entrepreneur's life is full of decision points. He shouldn't be afraid of taking wrong decisions.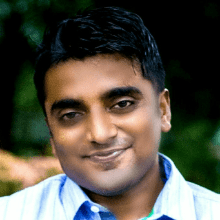 Competencies can be build and nurtured. But right ambition, right motivation and cultural fit is very imp. I will suggest all entrepreneurs in early years to codify it.

Abhishek Ballabh

ExtraaEdge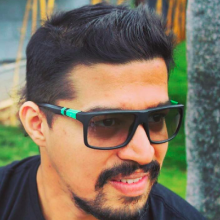 People management, analytical and not emotional driven business decisions is the key.

Abhishek Daga

Thrillophilia