Interview with Abhishek Daga, Co-Founder - Thrillophilia
By - CrazyEngineers • 9 years ago • 161.9k views
Thrillophilia, India's biggest online platform to book tours and other activities, was founded by Abhishek Daga and Chitra Gurnani in the year 2009. According to the Alexa traffic rankings, Thrillophilia is amongst the top 20 travel websites in the country.

Abhishek Daga pursued Chemical Engineering from Indian Institute of Technology - Varanasi in the year 2007. Abhishek has worked for Cisco for more than four years prior to co-founding Thrillophilia. Abhishek is passionate about innovation and creative thinking.

In an exclusive interview with CrazyEngineers.com, we got Abhishek to talk about his experiences at Thrillophilia, his co-founder Chitra Gurnani, his educational background, how education at IIT helped him shape as an entrepreneur, the five year long journey of Thrillophilia and a lot more. Abhishek also talks about the key skills required in any entrepreneur, the main competitors of Thrillophilia, what makes them different from the rest and toughest seasons of the year for startups in this domain. Read on!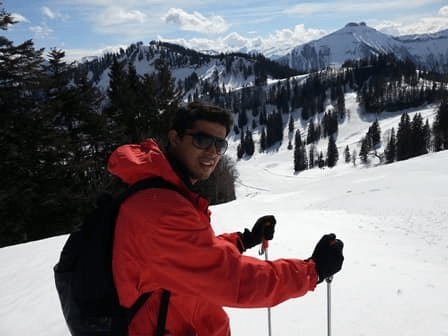 Abhishek Daga
CE: Could you give our readers a brief overview of Thrillophilia?

Abhishek: Thrillophilia.com is India's biggest online platform to discover and book unique activities, tours and offbeat stays. Weekend getaways or Short Experiences or Multi Day Tours - a traveller can choose from 2000+ experiences across 134 destinations around the country. Thrillophilia lists unique experiences which are not part of a bigger OTA and are difficult to discover and book online. Not only individuals, but corporate teams can also avail of the experiences together.

In the end, the platform connects local activity providers with the travellers across the globe. Guided Tours, Yoga Classes, Plantation Trails, Trekking Tours, Cultural or Heritage Walks, Mountain Expeditions, Canal Cruises or Kayaking Trips - there are a lot of things to do that can be discovered and experienced at new destinations with https://www.thrillophilia.com.

Thrillophilia today serves around 3500+ travellers every month and has more than 2000+ experiences online.

In a completely disorganized market, which till date is offline, Thrillophilia makes it simple for the users to find and book activities that will make their trip — or their day.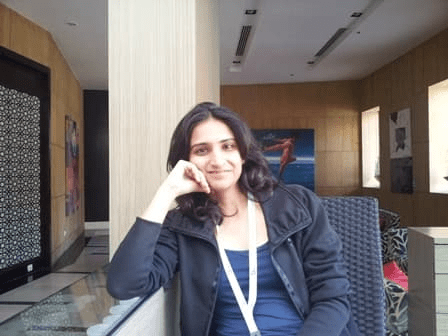 Chitra Gurnani 
CE: How did you get in touch with Chitra Gurnani, your co-founder at Thrillophilia?

Abhishek: Chitra and I are best friends since school days; from last 15 years. We both also share the same passion of travel.

CE: Could you tell us a bit more about your educational background? What did you learn at IIT that helped you startup with Thrillophilia?

Abhishek: I did my B-Tech from IIT Varanasi, worked for Cisco for 4 years and headed Digital Marketing for a US based firm before Thrillophilia. I have close to 7 years of experience in Technology, Tech Products and Digital Marketing. With four years of work experience with Cisco, I have witnessed some of the most fascinating technologies in my life. Few of them have been workforce mobility and social media for enterprise. At my last job, I was heading Digital Marketing at Eulogy! India and helping clients like Biocon, Discovery Channel, MFC and Flying Machine in their digital marketing strategies.

In the past, while experimenting, I have helped businesses grow online and worked on how to use digital marketing effectively and achieve desired results. My experience also lies in building strategic web applications.

CE: According to Alexa traffic rankings, Thrillophilia is amongst the top 20 travel websites. How has the five year journey been?

Abhishek: We have grown severalfold from being an adventure travel company to hosting multiple experiences like Day Tours, Cultural Activities, Experiential Stays and Group Tours.

The model has evolved from being an online service provider to being a marketplace on activities and experiential stays. Roughly 3500 people use Thrillophilia platform and travel every month. The unique visitors on the website are now close to half a million per month. The highest traffic on the website is from the Bangalore, the reason being we have been able to create some great products around Bangalore. Also we put lot of effort on content marketing which includes destination posts as well as user centric posts like 50 places to visit before you turn 30.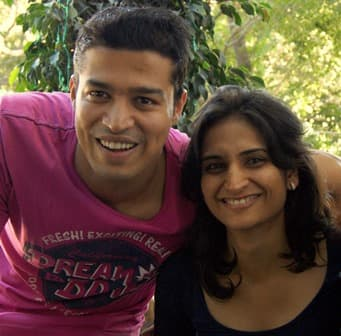 Abhishek and Chitra 
CE: What skills are required in your position on a day-to-day basis?
Abhishek: 
People management, analytical and not emotional driven business decisions is the key.
CE: Which seasons of the year are toughest in your work at Thrillophilia?
Abhishek: There are few months where people don't travel much especially during the monsoons. But, we do not see a huge dip as people keep on travelling for short weekend breaks. However, there is a huge spike in travel in the months of October and December.
CE: What developments on the horizon could affect future opportunities?
Abhishek: Mobile is the future of online travel. Today at Thrillophilia, roughly 40% of the traffic comes from this medium. People are using multiple devices before booking a holiday. We have seen trends where a user logged in from 3 devices, before booking. The website needs to be mobile friendly and the mobile interface needs to be really good and appealing.
India is seeing big growth in the mobile market and by the end of this year we expect our desktop traffic will surpass our mobile traffic.
2013 saw travel bookings happening on mobile. 33% of the mobile consumers today want to complete the transaction same day.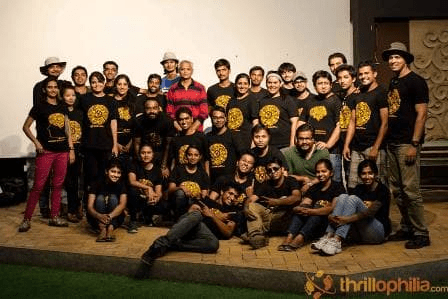 The Team
CE: Who are the most important people/companies in the industry today? What makes Thrillophilia different from the rest?

Abhishek: 
1. Airbnb.com for peer to peer accommodation booking. A great concept on shared economies!
2. TripAdvisor for reviews and ratings
3. Hoteltonight.com for last minute hotel booking
4. Hipmunk.com for Meta search engine
5. Getyourguide.com / Viator.com for Tours and Activities
Here is what we bring to the table:
 Our brand value in market. People can relate Thrillophilia with offbeat experiences and thrilling activities.
We also build a lot of informative content that helps people discover new travel experiences.
We have contracts with 900+ suppliers, the biggest in India so far.
Due to high quality content, we have very good traction on website. That includes 400,000 unique users per month.
Having served more than 90,000 travellers in last few years, we bring in a lot of trust on platform.
We are an established and proven team with the required blend of tech, marketing, travel domain experts and operations.
500+ corporate companies have been Thrillophilia customers, who can now be approached aggressively for buying bulk tickets for their employees.
CE: Thank you for your time. Any message for our readers?

Abhishek: 
1. Seek for big markets and big opportunities.
2. Move fast and do not be afraid of experimenting.
3. Do what you are good at.
4. Be focused and do not deviate from your goal.
Note: Only logged-in members of CrazyEngineers can add replies.
Recent updates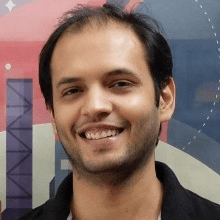 In 10 years, when I go to a hackathon and ask, "Who here has used Postman?" - I want every hand in the room to go up.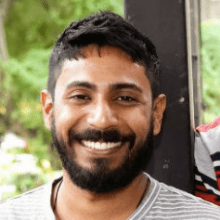 The best way to achieve long-term success is to stay anxious, be super involved in everything that the team does in the nascent stages and keep your eyes on the trophy, even on weekends.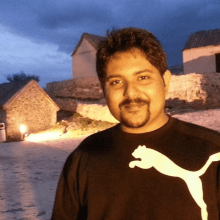 Networking with the right people at the right time is very important for a good clientele. And when you deliver decent work from your end, the goodwill leads to one client from another.

Amitava Ganguly

Couch Potato Media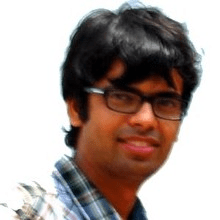 What matters in the long run is how passionate you are about your idea, how much you believe in it, and how well you execute it.

Angam Parashar

ParallelDots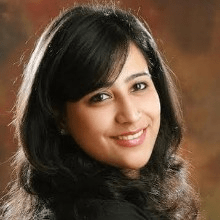 Giving up the comfort of a decent career and a stable income and going to an unknown void was the most difficult thing to do.