Starting From Nashik To Expanding In 6 Countries:The Story Of Small Town Startup Winjit Technologies
By - CrazyEngineers • 6 years ago • 85.2k views
What started as a simple freelance project, quickly became a startup for Ashwin Kandoi and Abhijit Junagade, who cleverly took the last 3 letters of their names and set up 'Winjit Technologies'. This was way back in 2003. Over the last 10 years, the duo has expanded their operations to 6 different countries and currently operate as a technology solutions provider, who deal with software development, enterprise mobility, hardware engineering, digital media and also run an incubation center.
In an exclusive interview with CrazyEngineers, we got Abhijit Junagade, Co-Founder - Winjit Technologies to talk about his growing up years, their first big client, various services that they offer, the market they are targeting and a lot more! Read on!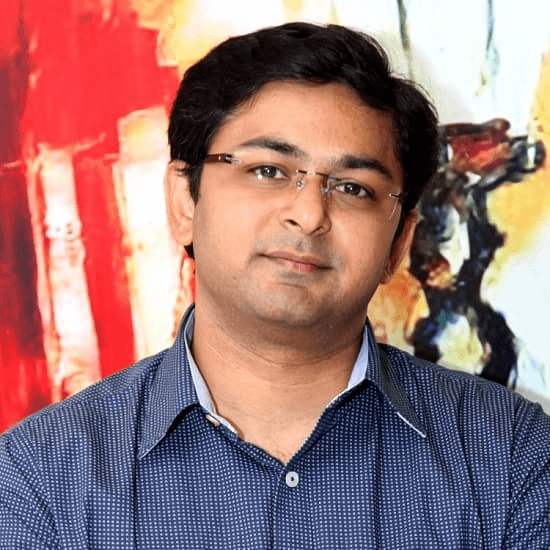 Abhijit Junagade, Co-Founder,Winjit Technologies

CE: Tell us about your growing up years, family background and academic years.

Abhijit Junagade: I come from a conventional middle-class family. My father is a CA and my mom is homemaker. I have always done good in my academics. I was conditioned to take up commerce, so even I would have been a CA. But Aptech which had been introduced newly in the market, was attracting all the students who wanted to understand computers. And that was the time when computers had started booming and were being quite achievable. So I joined Aptech centre of computer education. I learnt programming there and did well in the computer classes. Aptech then offered a B.Tech in Computer Systems with Thompson Rivers University, Vancouver. I took that up, even though it was not considered as formal education in India. I had to shift to Pune for my education.
During that time, I was doing my B.Com, Aptech diploma and my B.Tech in Computer Systems, all three together. I was giving an exam every two months in those four years of time frame. I was jam packed, if you ask me to do it again, I will.
As I always loved multitasking and still do.
CE: Tell us more about your work experience before Winjit.
Abhijit Junagade: After completing my studies in Pune, I moved to Mumbai for my first job as a Software Engineer in Hexaware. I was with the company for 2 years and got opportunities to work on wide range of e-commerce technology and also interact with international clients. It also taught me how the actual business works.
CE: What was the motivation behind starting an Enterprise Solutions Provider Company? 
Abhijit Junagade: Our ideas were clear we wanted to go out in the market and make the job easier for our clients. We saw the gap that businesses where SMEs wanted to incorporate technology in their daily functioning the same way as their bigger counterparts have. But their needs were very specific and the big MNC who were incorporating technology for their bigger counterparts would be a very expensive and a non-customized option for SMEs.
We understood the client's need of going mobile friendly and making solutions that will help save time and money. That is how our direction of being known as one of India's best enterprise mobility solution provider became an aim.
And we try to live by it every day. 
CE: What research and preparation went behind building Winjit? 
Abhijit Junagade: It started as summer activity to learn something new in the world of technology. But what started as curiosity paved way to our first client. It was an inquiry that we had received through e-mail. It was a job of converting 10,000 word document to HTML. We didn't actually end up doing the job. But it became our first official contract. So it was more about the willingness to do things rather than going in with a full proof plan.
CE: How difficult was it to bag your first big client? How did you go about cracking that deal?
Abhijit Junagade: In the year 1999 internet reached Nashik. While I was busy studying, Ashwin started exploring the World Wide Web. One day he saw an e-mail on an online group, stating there is a 10,000 word file which had to be converted into HTML. Somebody had quoted USD 40 per word and Ashwin quoted USD 10 per word for the same job. We didn't actually end up doing the job, but the client had another requirement.
It was of creating a Flash animation. Ashwin called me asking if I could do the job. The guy who used to sit next to me at work was a flash artist. I asked him if he could do this for a friend of mine. He finished the entire work within an hour's time in lunch break. We sent it to the client in the UK, where he worked for a PR agency, which ended up as our first customer. They liked our animation a lot. It was put up in an exhibition in Germany on a big screen and it got well appreciated.
CE: Could you walk us through the various services/products Winjit offers today?
Abhijit Junagade: Winjit is involved in following domains -
Internet Of Things: Winjit Technologies has established its IoT Lab in Bangalore. The main concentration of Winjit is on Industrial IoT and Smart City Solutions. Bringing in smartness at every level of the process in every industry and verticals with their existing ecosystem.
Financial Services: Winjit Technologies has proven expertise in enabling financial services to adopt technology the right way.
Digital Media:- Winjit Digital Publishing is a leading Content Strategy and Premium App Development company.
Product Engineering Services: With a strong experience of working on product development lifecycle, Winjit offers end to end product engineering services for Independent Software Vendors.
Pharma & Healthcare: Winjit has well established use cases in the healthcare solutions.
Government Services: Our associations with different government and non government agencies has made us the default choice for developing solutions for different needs.
Industrial Solutions: Our association with some of the leading industrial houses has enabled us to develop path breaking solutions for this vertical
Gaming: We work with various gaming content providers and enable them to develop a complete engaging gaming experience for the targeted audience
Retail:-Winjit is proud of its rich association with some of the well known international retail brands.
CE: What was the major turning point in the journey of Winjit?

Abhijit Junagade: In the year 2009 when majority of companies were competing for a market share in USA. We tried to concentrate on new markets like Africa, which I think is the best decision that we took. Today Africa is the biggest market for Winjit as majority of our business is coming in from Africa. 
CE: Who are your immediate competitors? How is Winjit different from other similar companies? What sets it apart?
Abhijit Junagade: When we are running a technology company then everyone becomes your competitor. It can be the giants like Infosys and the Accenture of the world or even the garage start ups. I definitely consider everyone as Winjit's competition and that is what motivates us to do better every day.
We are a client centric business. We deliver according to the clients need; we try to incorporate solutions which will increase the efficiency for the client. The drive to serve them best is our major differentiating factor.
CE: What is the hiring process at Winjit? What do you look for in a candidate applying to Winjit?
Abhijit Junagade: We have our campus hiring from Grade A colleges which include the IITs in India. But we also have campus hiring from tier two and tier three cities. We believe a college is defined by the intellect of the students in it and sometimes we do find true gems in not so popular colleges. And there is obviously the lateral hiring.
The most important thing that we look in a candidate is the desire to do more and to not only give solutions to a problem, but to come up with an innovative solution.
We also look for candidates who are ready to travel without a long advance notice. As we have clients across the globe we want candidates to understand that travelling will be part of the job.
CE: How big is Winjit at the moment? How big a market is it that you are targeting and how do you plan to expand?

Abhijit Junagade: We currently have two offices in India. Our head office is located in Nashik, Maharashtra and a branch office in Bangalore, Karnataka. We had opened our first international subsidiary office which was in Africa three years ago. We have recently added two more international subsidiaries to our list of offices. The New York office was opened in April 2016 and the Singapore office in May 2016. We also have other branches in Australia and Dubai. 
We are not bound by boundaries of nations. Therefore, I would say the world is our market. We can provide solution to whatever and wherever our client needs. But currently we would like to concentrate on the Indian market. As there so many innovative things happening in the country and the #MakeInIndia moment has just amplified the market in India.
CE: Where do you see Winjit 3 years from now?
Abhijit Junagade: We are focused to reach a 1000 customer mark in 100+ countries. We know what we want and we are determined to achieve our goals.
CE: What advice would you give about leadership to entrepreneurs who are just starting out?
Abhijit Junagade: The best advice is that if you want to become an entrepreneur, do it now. Do not wait for things to fall in place, because trust me that never happens. Also do not limit your education. 
CE: Any message for young engineers?
Abhijit Junagade: I would say just concentrate on your engineering. Get your fundamentals right. All the technology that you see are skills which can be learnt later. But for that to be understood you need your fundamentals in place. 
Note: Only logged-in members of CrazyEngineers can add replies.
Recent updates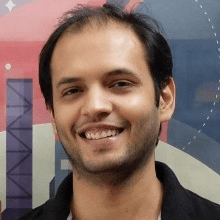 In 10 years, when I go to a hackathon and ask, "Who here has used Postman?" - I want every hand in the room to go up.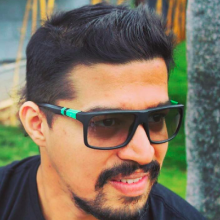 People management, analytical and not emotional driven business decisions is the key.

Abhishek Daga

Thrillophilia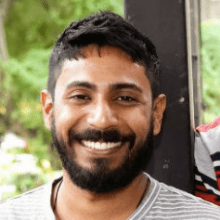 The best way to achieve long-term success is to stay anxious, be super involved in everything that the team does in the nascent stages and keep your eyes on the trophy, even on weekends.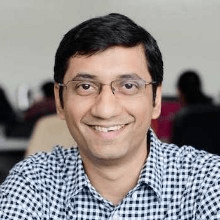 I am happy that we were able to create an online tool that helps people customise their furniture on a real-time basis.

Ajit Shegaonkar

Stitchwood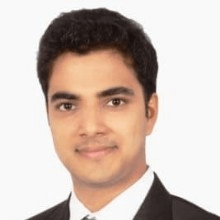 "What makes us unique is the approach and the value we bring on the table - we believe that the people who built the product, are best suited to fix it also."