Metamorf's Co-Founder Abhinav Prateek Helping Organisations To Effectinvely Dispose E-Waste
By - CrazyEngineers • 8 years ago • 102.6k views
With an aim of assisting e-waste generating organisations in disposing conveniently while deriving maximum value out of it, Metamorf Waste Pvt. Ltd. was founded by Abhinav Prateek and Ankit Agrawal in the year 2014. Metamorf Waste helps the sellers of E-Waste meet authorized recyclers so that e-waste can be effectively disposed of.
Abhinav Prateek completed Bachelors in Mechanical Engineering from Indian Institute of Technology - Kanpur in the year 2012 and adjudged as the best student for excellence in academics and extracurricular activities in his batch. He is interested in improving the Electronic and Electrical Waste Management situation in India.
In an exclusive interview with CrazyEngineers, we got Abhinav to talk about his experiences at Metamorf Waste Pvt. Ltd., how he got in touch with his co-founder Ankit Agrawal, the toughest decision he had to take in the last few months, how they got in place the initial funds required to start-up with Metamorf Waste and a lot more. Read on!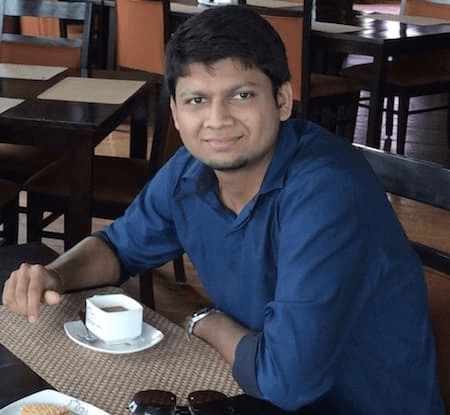 Abhinav Prateek

CE: Could you tell our readers more about Metamorf Waste Pvt. Ltd.?
Abhinav: As per the study titled "Electronic Waste Management in India" done by ASSOCHAM and Frost & Sullivan, India is likely to generate e-waste to an extent of 15 lakh metric tonnes (MT) per annum by 2015 from the current level 12.5 lakh MTs per annum growing at a compound annual growth rate (CAGR) of about 25%. Over 95% of this E-Waste is handled by the informal sector, leading to environmental hazards. The Indian industry is mandated to look at E-waste disposal in a responsible manner, via the E-Waste (Management and Handling) rules, 2011 which came into effect in May, 2012.
Metamorf became operational in May'2014. It helps Indian organizations (industries, corporate offices, colleges etc.) dispose E-Waste conveniently, for an appropriate value through its e auction platform, in a government authorized fashion. We are a one stop solution for the E-Waste generators and a procurement arm for the recyclers. We try to provide accurate and relevant data to the recyclers based on which they can value the lot. We inventorize the lot to be disposed, evaluate the reserve price of the lot, e auction it on our portal www.avshesh.com, on which government authorized recyclers are registered, and handle payment, pickup and certificate realization.
We have an advisor on board, who has guided us through these seven months of operations helping us technically and in developing a better understanding of the market. Sandeep, an Electrical and Electronics engineer from NIT Surathkal, joined our team recently. We had launched our services in Kolkata and now have our presence in the eastern part of India and Delhi.
CE:  How did the team (Ankit Agrawal and you) come together? What was the source of inspiration?
Abhinav: I did my B. Tech. in Mechanical engineering from Indian Institute of Technology Kanpur, class of 2012. I worked with ITC, Personal Care Division for 23 months, where I got an opportunity to handle the premium Personal Care Brand, Essenza Di Wills. My Co-Founder and cousin Ankit, is a Computer Science Engineer from Institute of Technical Education and Research Bhubaneswar, class of 2013. He is a second generation entrepreneur, and spearheaded the setting up of a pathological lab in his hometown. Ankit has been researching on E-Waste since his college days. He bounced the idea off me in Feb'13. That is when I started researching more on the idea, and realized that me & Ankit could help solve the E-Waste reverse supply chain problem in India.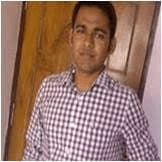 Ankit Agrawal
CE:  You have worked for ITC Limited before founding Metamorf Waste Pvt. Ltd. How did you decide that this is the right time to change roles?
Abhinav: The portal Avshesh.com was launched on 29th January, 2014. After spending three months understanding the challenges better, Metamorf became fully operational May'2014 onwards. Once the portal was up, and having developed an understanding of the market, I realized that I would have to get completely involved in the startup so as to get traction. That is how I planned and timed my exit from ITC.
CE:  What is the toughest decision you had to make in the last few months?
Abhinav: We had started off operations only in the E-Waste market. We realized that we were facing a few hurdles regularly because of which we have modified our business model, and have started emphasizing and selling our e auction portal independently. This has been the toughest decision I have taken so far.
CE:  What is unique about Metamorf Waste Pvt. Ltd.? What big problem does it solve?
Abhinav: We at Metamorf Waste, are trying to improve the E-Waste reverse supply chain in India.
Researching the E-Waste field made us realize that there were a lot of problems at the recyclers and E-Waste generators front.
Organizations face a lot of challenges in disposing E-Waste. Dumped E-Waste occupies huge amount of space. At times it is last on the priority list due to lack of required resources (like workforce etc.) or time. The awareness regarding the law is also missing in certain cases. Certain organizations had cost intensive and ineffective process, which requires a lot of paperwork. The organizations at times are not sure whether they have received an apt price for the waste.
The recyclers were unable to procure material sufficient enough to meet their recycling requirements. Dearth of good quality procurement platforms didn't help their cause as it resulted in financial losses.
CE:  Which three adjectives describe your strengths?
Abhinav:
Leader, Planner, Team Player
CE:  If you could go back in time two years, what decision would you make differently?
Abhinav: No one lives a perfect life, but I am happy with what I have accomplished in my life so far, and how my life has been spent.
I only wish that I could have started off earlier.
CE: What is your best guess as to what decision you are making today you might regret five years from now?
Abhinav: I always worry whether my decisions will help me make a billion dollar company or not five years down the line. I cannot pin down any one particular decision.
CE: How difficult was it to gather the initial funds to setup Metamorf Waste Pvt. Ltd.?
Abhinav: We are a bootstrapped company, and have put in our savings. We are trying to look for investors for our startup.
CE: Thank you for your time. Any message for our readers?
Abhinav: Through my entrepreneurial journey, I have learned about two important things which I would love to share with my readers.
a) Anyone, who wishes to start up, should research his idea well. He should speak to as many people as possible to get a feedback on his idea. He should gather feedback from different categories of people such as investors, people from his field, entrepreneurs.
b) An entrepreneur's life is full of decision points. An entrepreneur shouldn't delay his decision. He shouldn't be afraid of taking wrong decisions. The important thing is to make quick decisions, move ahead with it, and should rectify in future if he feels he made a wrong decision 
Note: Only logged-in members of CrazyEngineers can add replies.
Recent updates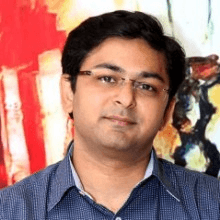 We understood the client's need of going mobile friendly and making solutions that will help save time and money. That is how our direction of being known as one of India's best enterprise mobility solution provider became an aim.

Abhijit Junagade

Winjit Technologies​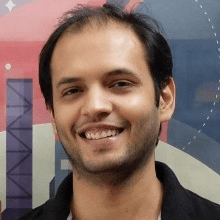 In 10 years, when I go to a hackathon and ask, "Who here has used Postman?" - I want every hand in the room to go up.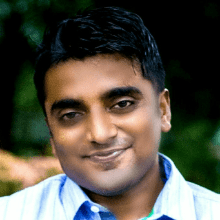 Competencies can be build and nurtured. But right ambition, right motivation and cultural fit is very imp. I will suggest all entrepreneurs in early years to codify it.

Abhishek Ballabh

ExtraaEdge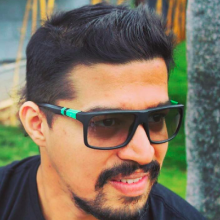 People management, analytical and not emotional driven business decisions is the key.

Abhishek Daga

Thrillophilia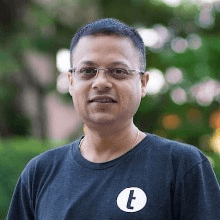 We believe great attitude and the "always be learning" mentality trumps all else and we tend to optimize our hiring for such folks.

Abinash Tripathy

Helpshift