Abhishek Ballabh On How His Startup ExtraaEdge Helps Educational Institutes Acquire Students
By - CrazyEngineers • 7 years ago • 131.7k views
Born in Ranchi, Jharkhand in a family that loves art as much as science, Abhishek Ballabh grew up loving books, movies and music and was always told about the significance of education and getting good grades. His father an accountant by profession, taught him how important it was to become a good human being over becoming rich or successful. And he learnt his first lessons in management while watching his mother conduct her official matters. Together, they built a deep sense of discipline, achievement & competition in him from a very young age.
After graduating as an IT Engineer in 2008, Abhishek started working as the Software Architect at HSBC for 5+ years before joining as an early employee & Product Manager at MindTickle Inc. a Accel & NEA funded startup.
In December 2014, Abhishek Ballabh got together with his former-colleague at HSBC, Sushil Mundada to set up his first EdTech startup ExtraaEdge, a cost effective & data driven student acquisition platform for educational institutes. The Pune based startup raised angel funding from a group of investors including Ritesh Dwivedy, CEO of Petoo.in and Priti Padhy, global director of business intelligence and information management at Microsoft.
In this exclusive interview with CrazyEngineers, we got Abhishek Ballabh, Co-Founder @ ExtraaEdge to talk about his work experience, the entrepreneurial bug in him, a typical day in his office and a lot other interesting insights. Read on!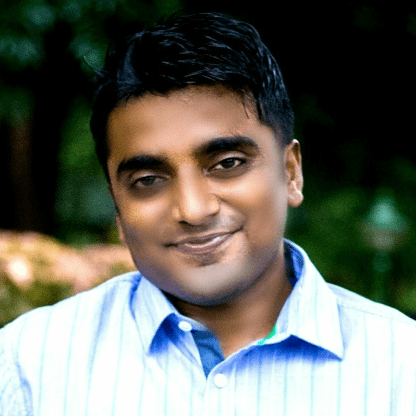 Abhishek Ballabh, Co-Founder, ExtraaEdge
CE: Tell us more about your experience working for HSBC and MindTickle.
Abhishek Ballabh: HSBC was a campus placement from my alma mater Bharti Vidyapeeth College Of Engineering. As it was my first job I learnt a lot of early lessons in managing my work, learning from others & taking responsibility. It was a corporate so you grow on processes and protocols. During early days in 2008 HSBC GLT had a great working environment & culture. I made early friends, did lots of mistakes & focused a lot on becoming better at whatever work was given to me. I was a programmer so writing optimized & modular code was like my only focus in life ?. I moved from programmer to a data architect there & got 2 great years to work in England. I learnt the English way of working & travelled a lot in the countryside of Sheffield & London. Shifting to data architecture was the first brush with information analytics, data mining, modelling, big-data & information architecture which will later help me in my startup days.
After 4.5 years at HSBC I left to join a early stage startup called MindTickle. It just had raised a seed round from Accel VC & WhatsApp employee Neeraj Arora. They were re-inventing corporate learning with themes of engagement, classification & employee on-boarding. The founders were super smart, committed & had a deep understanding of building a product. I just soaked in the learning and got hands on with developing the product, building the learning architecture, instructional design & managing customer success. I was primarily responsible for setting the "Instructional Design" architecture and establishing "how should employees in corporate learn".
But, I got deep peak in fund raising, building a product road-map, understanding why design thinking is the heart of a web product & why a super ambitious/motivated team can do wonders. My Co-Founders especially Krishna Derpura & Mohit Garg were more like my mentors and have tremendously helped shape my entrepreneurial thought process. Working at MindTickle was like being in a rocket-ship, the 2 years were like a roller coaster and we worked our asses off. Learning was phenomenal & experience was like once in a lifetime.
I think everyone should always work at least once in a life; in a high growth startup with super smart people to develop a framework to think about varied aspects of technology & business.
At my peak of my high growth career at MindTickle I left to start ExtraaEdge. I had full support & mentor-ship of my previous bosses. I still vividly remember Deepak ( CTO | MindTickle ) telling me that "Dude do whatever you want but dont screw up the product. It should be solving a core problem first, be simple, then fast & thereafter look wow in that order."
They have evolved since the early days into a "Sales enablement platform" and are a force to reckon with in the Indian startup ecosystem.
CE: When did the entrepreneurial bug hit you? When did you decide start with something in educational domain?
Abhishek Ballabh: I think it started way back in engineering college where we used to participate in tech tests & paper presentation contest. The high of taking a topic that interests you, research it & tell a story to win accolades really excited me. I won several awards in college & this evolved into B-Plan contests while I was at HSBC. We won many awards beating MBA grads of high profile institutes. That gave us another high. The passion to build something on my own coupled with my experiences at Startup Leadership Program & early employment days at a high growth startup like MindTickle were a catalyst.
Education is more a passion as I always have been academically oriented. I am a voracious reader, love to read stories & tell stories. I was a volunteer with NGO Akanksha Foundation and taught kids. I believe every conventional sector e.g. commuting ( OLA, UBER ), house hunting ( Housing ), buying goods ( Flipkart ) , messaging & communicating ( WhatsApp) is going through massive technological & adoption changes. Education has always been a slow mover but there will be some tech players in this space who will disrupt the current working order to bring efficiencies, automation & simplicity.
So I just coupled my passion i.e education with the purpose i.e. building something of my own and that is how ExtraaEdge was born.
I believe the journey of an entrepreneur is like an Iceberg.
At bottom you have to find a strong PURPOSE i.e. a true north that guides you, then comes PRIORITY i.e. all your life activities should be channeled & focused on the very purpose, then comes PRODUCTIVITY i.e. you become better at doing imp tech+biz things due to this focus & priority. Finally comes PROFIT which is the 10% tip of the iceberg that the world sees. But the 90% below the water is the long days & nights of nurturing the PURPOSE, PRIORITY-FOCUS & PRODUCTIVITY. Its a work in progress & you gotta be ever a student of life.
CE: How did ExtraaEdge come into existence? Tell us the behind-the-scenes story of how the idea struck you.
Abhishek Ballabh: In education you can create 2 kinds of business. One that helps improve education & learning e.g. NIIT, SEED Infotech, SimpliLearn etc. Or that helps in education business top-line & bottom-line i.e. student acquisition. We choose the later as STUDENT ACQUISITION across the world is highly expensive, inefficient & presents a 22.6 Billion USD opportunity. Institutes i.e. For Profit affiliates ( e.g. Manipal, Amity etc.), Vocational Institutes ( e.g. D schools. Fashion schools, Flim Making, Mass Comm etc.) & Coaching / Test Prep ( FIITJEE, IMS etc) spend a fortune in digital marketing, sales acceleration & brand building. So opportunity was huge & market is right for technology players.
The idea was never an overnight eureka moment. I believe in it, it was a journey. We pivoted once from selling "software to manage students" to "software to acquire students". Early days were difficult at times as we were bootstrapped for 2 years operating from my 1 bhp apartment in Pune. But then it was a lot of fun & lots of learnings on the way. Once we pivoted we started to get traction and paying customers.
I am a techie but took up sales at early stage and as Steve Blank says "You just need to do one thing & one thing only". TALK TO YOUR CUSTOMERS & GO OUTSIDE THE BUILDING.
The best way to build products is not inside out BUT outside in. Your true worth for your product roadmap should be the pain points in the life of the customer. For identifying it you have to eat, breathe & live with them literally. You should be like them so that you feel "WHAT ARE THE JOBS TO BE DONE IN THEIR LIFE & YOUR PRODUCT SHOULD DO JUST THAT & NOTHING MORE."
My Co-founder Sushil Mundada & me share a deep bond. We know each other for a long time since HSBC days and sometimes you need a rationale mind overseeing you in times of anxiety & vice versa.At end of the day its like a rat in a maze trying to navigate to the cheese and escaping death traps. That's how our early days of bootstrapping felt like.
CE: Could you explain how ExtraaEdge works?
Abhishek Ballabh: ExtraaEdge is a venture backed - Sales & Marketing Software for educational institutes. At ExtraaEdge our Sales & Marketing Software is helping more than 30+ educational institutes INCREASE & MANAGE THEIR ADMISSIONS & ENROLLMENTS year on year. We are focused only on educational institutes wherein we help them reach out to more prospect students. We do it in 3 ways :
LEAD QUALIFICATION - via our patented methods - to analyse students' digital footprint & intent behaviour via our analytics.
COMMUNICATION TO ENROLLMENTS - to provide seamless communication & automated workflows for counsellors & admission team for converting leads to enrolments.
LEADS GENERATION - via our innovative social, gamified & online channels.
We deliver value to institutes by reducing student acquisition cost, increase lead to walk-in ratios, counsellor efficiency, brand recall, mobile presence & social engagement.
CE: Tell us more about 'Lead Injection & Management' service that ExtraaEdge offer to reach out to their prospect student?
Abhishek Ballabh: Intent based selling is the new way to position, offer & sell courses to the 21st century learners. Our software echoes this very principle.
Understanding prospect students online & social behaviour is the key to selling courses in future and our patent pending software exactly does that. We are reinventing how institutes think about their Sales Management & Digital Marketing efforts & spend.
We are solving student acquisitions using data driven & student behavior mining thereby knowing the intent of course buying and we have built a data driven aggregating across social, online, mobile enabling smart enrollments decisions into our product. We provide the sales & marketing teams at edu institutes smart communication & marketing tools to generate leads, prospect, nurture & close enrolments.
CE: What is the typical day in the office like? Run us through your schedule.
Abhishek Ballabh: The schedule in the early days is very chaotic as you are firefighting most of the times. But, I'll highly recommend using a to-do list e.g. Todo-list to track your daily/weekly tasks.
I take care of Sales + Marketing + Fund Raising at ExtraaEdge so I have a more Sales focused routine.
7:00 am - Wake up & Daily Morning Run & Gym
9:00 am - Breakfast
10:30 am - Office Scrum Call or Sales Meetings
10:30 - 3:30 - Sales & Marketing Meets
3:30 - 5:00 - Hiring or Product Discussions
6:00 - 7:00 - Co-Founder Syncups
8:00 - 10:30 - Planning for next day
10:30 - 11:30 - General discussions with team members
CE: Is this company bootstrapped? What is revenue model of ExtraaEdge? Are you looking for funding?
Abhishek Ballabh: We were bootstrapped till 2 years. Lately we raised a SEED round of investment from high profile entrepreneurs and angel investors. Raising money is another roller-coaster as you have see your business from the eyes of an investor. Best way to do it is to think very objectively like an investor & in terms of ROI. Money should work on your business model to make more money.
We charge the educational institutes on the below mentioned performance based business model.
1. Per user SaaS license (yearly)
2. Per lead generated by our social engagements & student/alumni referrals
3. Per lead qualified by our patent pending algorithms
So an educational institutes not only pay per user license yearly ( i.e. sales & marketing reps ) who use our software. Along with that we sell packages for leads generated & qualified by our sales & marketing engines.
CE: Tell us your company statistics. Going forward, how do you structure you growth plan in terms of expansion? What are the plans for next two years?
Abhishek Ballabh: 33 paying customers & offices in Pune, Mumbai & Delhi. Growing 10% Quarter on Quarter. We have a 1-year horizon & growth plan in place. We plan to do pilots in Dubai & UK in coming months.
Next 2 years will be used to strengthen regional sales in Delhi NCR, Bangalore, Mumbai & Pune.
CE: How big is the ExtraEdge team at the moment? How do you go about getting people on board?
Abhishek Ballabh: We are a strong 14 member unit. In early days its more like a joint family. The most imp thing that matters is getting the CORE VALUES & CULTURE RIGHT in the early core team members. Competencies can be build and nurtured. But,right ambition, right motivation & cultural fit is very imp. I will suggest all entrepreneurs in early years to codify it.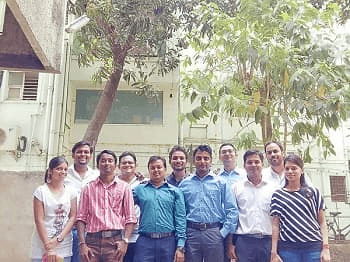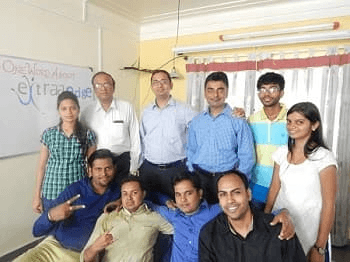 ExtraEdge Team
BE TRANSPARENT | KEEP CUSTOMERS FIRST IN ALL DECISIONS | ALWAYS EXECUTE | KEEP UPGRADING are our core cultural values.
Hiring is one of the most challenging jobs of a founder. It will take most of your time & that's ok. Dont optimize it. You have to do all e.g. job boards, referrals, consultants, LinkedIn, Angelilst etc. But most of our hires are from referrals from existing employees & fellow entrepreneurs. Getting the right guy is v.v. critical so take your time to identify the right fit. Always hire for potential and not already proven experience. In early days you need generalists & not specialists.
CE: How would you describe your journey as a startup owner so far? How does being an entrepreneur change you?
Abhishek Ballabh: Its in 3 simple lines
LEARN & SHARE | HELP OTHERS | RESPECT TIME
There are 3 key things I believe that I have been improving & building upon.
Having the Right Ambition - The people who you work with should feel you deeply care about their success. That gives you back commitment & accountability.
Having the Right Vision - Everyone looks for a purpose & journey worth travelling. You as an entrepreneur needs to show that repeatedly to your guys esp in tough times & there will be many.
Having the Right Execution - At the end of the day you have to be the general who efficiently and at times strongly guides its troops to victory.
Being an entrepreneur if not anything makes you focused, empathetic to other people's needs & constant learner of biz & technology. I believe that you drive others so your habits & choices need to always be a reflection of your personality. Because as a leader people will follow you, so you better set a precedent worth following.
Finally, I am a huge admirer and fan of Rahul Dravid and believe that perseverance & focus are key to success as an entrepreneur.
CE: Any message for your readers?
Abhishek Ballabh: Go here & read this - The Sturggle This will summarize everything a early stage entrepreneur should know.
My 2 Cents :
Always be a student of business & technology. Read a lot and talk to people who have been there,done that, failed, succeeded (if you don't like reading ).
Take care of your PEOPLE first, as its the team that always makes it happen.
Build your entrepreneurial psyche in the following ascending order - BUSINESS | TECHNICAL | PRODUCT/DESIGN | GROWTH in the early days. Remember you are doing business and the only thing that matters and you should care about is your EVER EVOLVING BUSINESS MODEL.
Some days will be bright & most dark in early days. So only way you win is to keep walking & moving. Play along enough & you might get lucky. FOCUS ON THE ROAD & DONT TAKE IT PERSONALLY.
All the best ! Godspeed. 
Note: Only logged-in members of CrazyEngineers can add replies.
Recent updates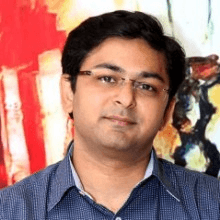 We understood the client's need of going mobile friendly and making solutions that will help save time and money. That is how our direction of being known as one of India's best enterprise mobility solution provider became an aim.

Abhijit Junagade

Winjit Technologies​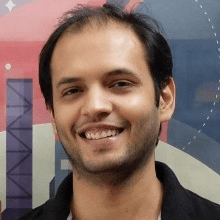 In 10 years, when I go to a hackathon and ask, "Who here has used Postman?" - I want every hand in the room to go up.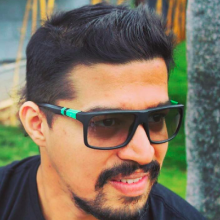 People management, analytical and not emotional driven business decisions is the key.

Abhishek Daga

Thrillophilia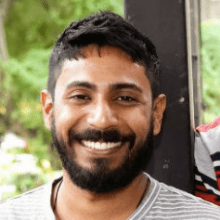 The best way to achieve long-term success is to stay anxious, be super involved in everything that the team does in the nascent stages and keep your eyes on the trophy, even on weekends.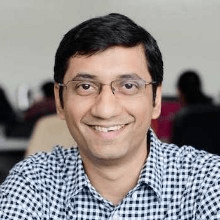 I am happy that we were able to create an online tool that helps people customise their furniture on a real-time basis.

Ajit Shegaonkar

Stitchwood