From Learning Programming In School To Running A 3 Million+ Users Startup
By - CrazyEngineers • 6 years ago • 109.8k views
Abhinav Asthana grew up in small towns across Uttar Pradesh, thanks to his civil engineer father who worked at the Public Works Department in a job that demanded frequent transfers. However, despite his civil engineering background, Abhinav's father was very interested in computers and he made sure that his kid learn't programming skills right from his school days. Interestingly, Abhinav got hooked to programming and started building applications and websites pretty quickly. He also started doing freelance paid work like designing and building websites - an activity that he happily pursued throughout school and into college.

Through his freelance work, Abhinav learn't early on that converting a raw thought into an executable idea that had an impact on others was truly magical. It made a huge impression on him. With the support of his parents, who encouraged him to explore new things instead of going after the tried and tested career path, Abhinav Asthana could

Abhinav graduated in Electronics, Programming and Multimedia from BITS Pilani in 2010, during which he interned at Vikram Sarabhai Space Centre and Yahoo. Upon completing his B.E., he ran 3 startups namely BITS360, Grayscale design and TeliportMe before finally setting up Postman - a platform where developers can explore, test, and build APIs using a powerful collaborative testing and development suite.

In this exclusive interview with CrazyEngineers, we got Abhinav to talk about his earlier startups, how Postman happened, marketing their product, their team, future plans and a lot of interesting stuff. Read on!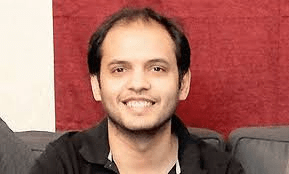 Abhinav Asthana, CEO & Co-Founder, Postman 
CE: We learned that you co-founded few companies including - BITS360, Grayscale Design and TeliportMe. Tell us more about it. 
Abhinav Asthana: I built a lot of things before Postman came along and some of these translated into companies and partnerships. 
BITS360 was a 360-degree virtual tour for the BITS, Pilani campuses. This was way before the time of streetview. BITS360 also had an active forum that used to help out aspirants with questions about BITS, Pilani. It became a great resource for aspiring candidates who wanted to know and see BITS. Grayscale Design was a design consultancy that I did with my batchmates in college.
We provided design and programming services to clients. We were very conscious about the quality of our work. Thankfully, we got some great clients and did a lot of interesting work.
I co-founded TeliportMe with Vineet Devaiah who I met through my work at Grayscale. TeliportMe took the idea of BITS360 forward. We aimed at creating a crowed sourced Google Streetview. TeliportMe was a part of 500 Startups and raised more than half a million dollars in investor capital.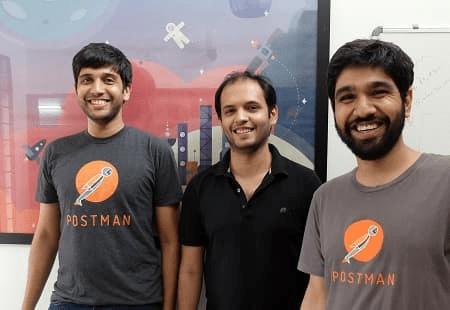 Postman Co-Founders
[L-R] Abhijit Kane, Abhinav Asthana, Ankit Sobti 
CE: How Postman happened? How were your days before Postman? 
Abhinav Asthana: I was an intern at Yahoo in 2009. The project that I was working on was built on top of internal Yahoo APIs. We faced a lot of issues in working with the API. The problem stayed in my mind for a while and during the course of other things that happened, I realized that I needed a better tool for myself. I built it as a side-project and it took from there. I moved on from TeliportMe in 2013 and took some time out to consult other startups. I connected with my co-founders, Ankit and Abhijit during that time and together we decided to take Postman forward as a company. 
CE: What is Postman is all about? Could you please explain it to readers. 
Abhinav Asthana: Postman was created to make working with APIs easier, at every stage of the process, from development & testing, through collaboration, documentation & publishing, and monitoring. It is a toolchain created by developers, for developers, and everything we do is to make the developer's life easier. I'm fond of saying that "APIs don't have to suck" and definitely don't, with Postman.
CE: Could you please share pricing/costing of Postman products with our readers. 
Abhinav Asthana: The Postman app is completely free to all users.
You can download the Mac, Windows or Linux native version, or the Chrome version. Over 3 million developers have downloaded our free apps.
We also have Postman Pro - a premium version, with additional functionality for the professional developer and developer teams. That's priced at $8/user/month. We're also in beta for an Enterprise version.
CE: How do you go about marketing your business? What has been your most successful form of marketing? 
Abhinav Asthana: For the free apps, the Chrome store was the very best way to get the word out. Now we have a huge following, and can blog and tweet directly to our community. The Postman community has been the best source of Postman Pro customers, as well. Understanding all the uses of the free Postman app is the first step to understanding the value of the paid product. So far, we've been pretty lucky - our product has sold itself.
CE: How big is Postman team at moment? Where do you guys work from? How is typical day at Postman? 
Abhinav Asthana: We have about 25 team members, in San Francisco, Bangalore, and Austin. My typical day is split across multiple time zones. I work very closely with the design and engineering teams at Postman. I sync up with our teams in SF and Austin. I am also an evangelizer for the product and sometimes I travel places to talk about what we are doing at Postman.                                            
                                                        Postman Team
CE: Where you see yourself and your business in 10 years? 20 years? 
Abhinav Asthana: We are hoping to make APIs easier for all developers, and we want to be the best, most ubiquitous API toolchain around.
In 10 years, when I go to a hackathon and ask, "Who here has used Postman?" - I want every hand in the room to go up.
Right now, we see about ⅓-½ of the hands in the room go up - great for a company of our size, but we're hoping for more.
CE: Any message for readers? 
Abhinav Asthana: Staying brutally honest with your product, code, design and achievements helps you improve continuously. 
Note: Only logged-in members of CrazyEngineers can add replies.
Recent updates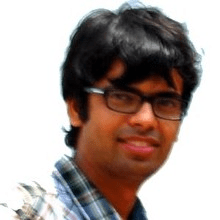 What matters in the long run is how passionate you are about your idea, how much you believe in it, and how well you execute it.

Angam Parashar

ParallelDots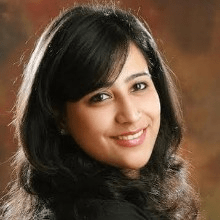 Giving up the comfort of a decent career and a stable income and going to an unknown void was the most difficult thing to do.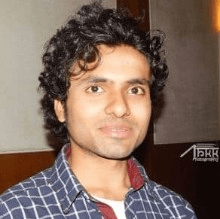 We want to aware people about the benefits of proper organized disposal of waste material can create an impact to their life to the nation and to the environment.

Anurag Asati

TheKabadiwala.com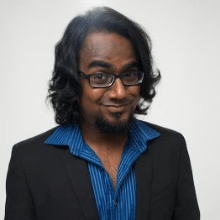 Follow your gut, work hard to ensure quality, capitalise on your strengths and have fun.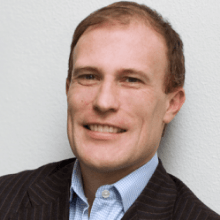 We think with our solution we open up any BI system to that other 80% of all information to get to better-informed more effective decision-making. Research we did together with customers point to a cut in research time of up...