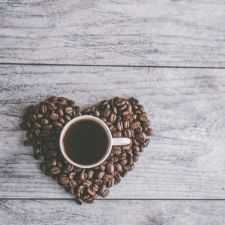 Coffee Room
Discuss anything here - everything that you wish to discuss with fellow engineers.
12762 Members
Join this group to post and comment.
training
i got a doubt..
wen v join a new job ...we'll b having training period wat's the need of it..is it only for freshers
sristi

i got a doubt..
wen v join a new job ...we'll b having training period wat's the need of it..is it only for freshers
Sristi-
When you join a new company, you have to go through their induction program. It will help you in knowing the company culture, type of projects/work the company does, the business model and many other things.
Moreover, you may not *always* work in the technology that you are good at. This is strange, but true. You will be trained on various technologies and domains. This helps in gearing you up for any project that you might be allotted.
Therefore, training is a must for freshers. If you are experienced, the company might put you on a project immediately.
Hope this helps 😀
-The Big K-
ya it is...
sristi

i got a doubt..
wen v join a new job ...we'll b having training period wat's the need of it..is it only for freshers
well sristi the training is a very important feature to be undertaken by the company. its not mandatory only for a fresher.. even existing employees also undergo training but then for that we have a different method and format for it.
fresher training is basically carried out to make the fresher acquainted with the new job, environment and above all the working style. after undergoing the theoretical study all through yer graduation period.. it becomes a lil helpful for the fresher as well as for the organisation to get him known to the practical and technical work. they make u learn all the crude and basic methodologies to carry out your job in an effective and efficient way.
The Objectives of a training program are are as follows:
1. Make a fresher get aquainted with the technologies they might work with in future.
2. Getting the fresher understand the processes put in place in the company.
3. Just to kill time. Most of service based companies have more than 20% of their engineers on bench.
4. Making a fresher understand the business model, culture, policies and ethics viz. number of vertical, the ground rules, the cilentele, certifications etc.
5. Understanding standards.
6. Corporate trainings are many times worse than our regular courses. You are expected to learn C & C++ say in 3 days. This is because in a coporate training you are expected to get the overview of the subject, details are you own responsibility.
As a fresher if you follow a certain guidelines, it might help:

1. Take responsibility:
People always have many reasons for failures; I was not given best computer, there is no material in library regarding the topic, google couldn't help, I was absent, the team mates did not help, the project manager was bad......
All might be true, but, its your responsibility to complete your job, hook or crook, just do it. When you fail, no reasons. That is what you are paid for.

2. Don't Gossip:
Dont talk to your collegues about any topic which they can't do anything about.

3. Never get into personal issues:
Never let your collegues get into your personal things and never ask them personal questions like martial status, children, spouse, house, parents, school.... not needed. This can be an exception with whom you have become a close friend. But general rule is to be friendly not intimate.

4. Be a keen listner;
Never interrupt when someone else talks. Listen keenly so that you may not need to ask questions about the things which the guy actually spoke about. Remember quality of answer is always equal to quality of question. We irritate people if we ask dumb question and lose respect.

5. Be authentic:
Never pretend to be smart. If you don't know just accept it and seniors generally will help you. You also gain respect because you are reliable. If you say you can do it, no one will doubt you.

6. Communicate:
Any issues, make sure that you communicate them to concerned authorities. Else the trouble will errupt on you later.

7. Contribute:
You are being paid to contribute in as many ways as you can to the growth of the organization. Be loyal. Don't look at your job as 9hrs/day for 5days a week=salary. Its not duration but weather your job is done or not, matters.

8. Be friendly:
Be polite and friendly when dealing with people. Even when dealing with contentious issues never lose your cool.

9. All are equal:
Corporate world works on this principle. Respect all.

10. Don't indulge in politics:
This happens everywhere. Politics migth fetch results in short term but in long term you lose respect. You don't need to get overtly friendly with team leads and project managers in expectation of promotion and hikes. Generally these type of people are hated most by other collegues and these people will start paying when the boss changes.

Finally, wear a smile all the time on you face and say "hi" to as many people as you can everyday. You will be loved and helped by one and all.
Hope this helps.
thanks all !! my doubt is cleared😁
My doubt too.

Got cleared that,

Companies basic policy,

First one year training on mnc's and last one month under control while leaving.

some strategy is there.

Anything it is a platform for as to go and work perfectly there.

Regards,
A.SK...