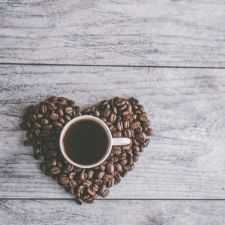 Coffee Room
Discuss anything here - everything that you wish to discuss with fellow engineers.
12829 Members
Join this group to post and comment.
How to detect Phishing ?
I know few things like
- Try and find out the real link behind the text heading.
example 1 :> visit CNN.com for latest news
Click on the cnn link and see where you land. Now on that link if you host same page like cnn then you wont realize the difference.
Just wanted to help genuine online community
** Guys any other live examples please share here.
*** Also if you have any other ways to detect phishing please let everyone know.
Well, first of all, smart email service providers/programs will show you a message saying 'phishing attempt'.
One should be VERY careful while accessing bank accounts, credit card information, purchasing stuff online etc.
1. Always check if the connection is secure: i.e. the http
s
:// thing
2. Always try to check the URL. Well, most of the times we ignore it. But little caution can save good money.
Thanks for starting this thread, Koli 😀 . Hope to have more responses here.
It is easy to detect phishing scam.
For example, if you get an email from a bank you've never opened an account at, then don't follow the link and enter your personal information.😀
Now, if you actually have an account at the institution it gets more interesting. You'll want to look at the message carefully to see if it is a phishing scam.
Are words misspelled?
Sometimes scammers operate in a second language and they give themselves away by using poor grammar.
You should also examine the link provided. Does it really go where it appears to go?
For example, I could tell you that I'm giving you access to the government's Top Secret Database at
https://www.TopSecretDatabase.gov
but if you click the link you'll find that you've been directed to a different site. The best way to prevent this is to copy and paste the link (don't click it) to your address bar. However, you can still get tricked by URL's that look legitimate but have one or two letters switched.
The best way to avoid becoming a phishing victim is to use your best judgment. No financial institution with any sense will email you and ask you to input all of your sensitive information. In fact, most institutions are informing customers that "We will never ask you for your personal information via phone or email".
may this link help you..
https://reports-archive.adm.cs.cmu.edu/anon/isri2006/CMU-ISRI-06-112.pdf
i think this is the best things to detect a phishing scams....

1. know the ip address of the email sender.
2.know the real url of the web in view page source... this must be www.example.com/ not www.example.site101.com >>bec. this is inserted and obviously this is fake.
3.know how to detect legimate url and email
4. i think gmail is better than yahoo mail. i think so... in some features in detecting fake email...
5.know if this good or bad for you without doing something.
6.dont give everything, info, if you are not sure...
7.dont believe everything it say... 45% truth, 65% fake
8.and be careful. =)
hahahahaha