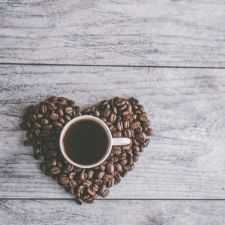 Coffee Room
Discuss anything here - everything that you wish to discuss with fellow engineers.
12933 Members
Join this group to post and comment.
Will I get a job in IT company?
I have done B.Tech (Information Technology) with 7.63 YGPA. In 12th I got 56% and in 10th I scored 75.4%. I am get any IT companies please told me. I have already three suicide attempt.please told me the truth.
Merely completing B.Tech does not guarantee a job. You will have to improve your skills set to a level where recruiters would want to hire you. 
Have you done that yet? If yes, tell us what technology or language are you good at? 
Good. Can you show me a proof of your work in C programming language? 
@sanajit Would it help if I tell you following
When I passed out in 2008 there was huge recession and job were very less. Here are condition of some of my batchmates
Mr. A was from top state govt. got placed in good MNC from campus placement. But company kept delaying the joining and finally canceled the joining after 2 year. Imagine the situation the guy was waiting and enjoying whole time in hope that his career is secured. He left with 2 years waste of career unskilled. He then, went to Bangalore and  started building skills. He is in now good company with good pay-scale. He has done several onsite, short trip though. 
Ms. B, very good in studied but not able to secure any campus placement. She completed testing course but didn't get any job. Later she secured leading bank job after 1.5 years. Completed her MBA and now earning "beautiful" sum of money.
Mr. C, didn't get any job in 6 month. Then agreed to work for without PAY for next six month. He is now earning decent money. 
Mr D. He was not technical. Started his career in his interest of SEO. Couldn't able to earn good money in first 5 years. Now he is working as CTO in south-east Asian nation, fetching great salary.
Fact check: By statistic, the people in my circle who had less grades in 10th/12th (rejected by "so called popular MNC") and struggled in starting career. They are equally good or better in earning money than, those who got placement from college. 
Above tales are real. It's not the story of getting super rich. But these are stories which tells you first you need to find your interest of career and survive in starting. Then leap your career accordingly. 
@sanajit do you want to say that in your first attempt you want to crack a job interview in some big MNC IT company? Come on man look at the reality, you fail three time in a simple task of killing yourself which is much much easier task than getting a MNC job. 
My opinion is keep patience and continuously try hard, i ensure you that you definitely going to get a job in some big company.
And don't kill yourself.
Sanjit,
You will get it. Have Patience. Don't be dead now. Time will come. But this is time to Live. Good Luck.