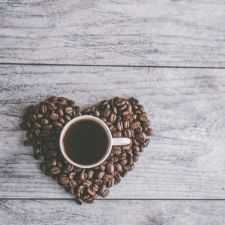 Coffee Room
Discuss anything here - everything that you wish to discuss with fellow engineers.
12940 Members
Join this group to post and comment.
What is Organic SEO?
Hi everyone,
Could anyone tell me what is the SEO and and other things related to it iam sorry but iam little new to such things..If I have a website so how I can promote it to Top Rank??

Thanks in Advance.!!
Re: Organic SEO????????

Hi there! Well SEO is a little hard to explain in a single forumpost and I'm not an expert myself, however I have had some interest in the topic and if you google it, you'll see there are some really good tutorials online. Start with the basics, you know, the different kinds of things that make a page have a high rank in google, like the number of links, the context of the links and so on, and just work your way through, it really isn't hard to understand and like I said, there are really good tutorials online. It's also really interesting, so have fun reading 😁
SEO is 'Search Engine Optimization'. In easiest words, it's all about how well your site is ranked for the keywords.

There are many key factors involved in SEO. Number of quality backlinks, Nature Of URLs, Content, Frequency of Website Update matter a lot. If you have any specific questions, we might be able to answer them 😀
Hey, I think you new here, anyway ..
Search engine optimization is everything that can be done to make a search engine send more traffic to a web site.
Usually this means defining keywords or key phrases and trying to have your web site listed first (or at least near first) for those key terms.
Search engine optimization is usually divided into two categories of tasks:
On-page optimization
Off-page optimization
On-page optimization is designing your web pages to achieve the best ratings from the search engines.
On-page optimization activites include:
Writing keyword-rich text
Applying good ALT tags to images
Making sure that the web page can be properly "spidered" by all of the search engines
Off-page optimization consists of creating inbound links to your web page.
You can also reach
to know more about SEO, or Promote your site..
All the Best!!