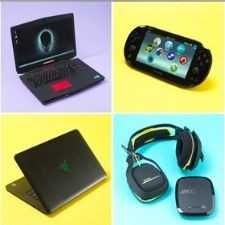 Gadget Geeks
Discuss all electronic gadgets - ask questions, doubts, troubleshooting tips et al. to fellow gadget geeks.
645 Members
Join this group to post and comment.
Samsung Galaxy S3 (GT-i9300) Photo Leaks. Looks Real This Time!
It's little boring when we don't get leaked images of any upcoming product. Samsung has been very tight lipped about the upcoming Samsung Galaxy S3 phone. Several photos of the S3 were leaked and none of them looked 'real'. But not this time.
SamMobile
received an awesome email from their tipseter containing two photos of the Samsung Galaxy S3. Check -
Samsung Galaxy S3 Looks Real, Thinner & With A Special LED!
Do you notice the special LED indicator? We think it could be a battery indicator and also keep you informed about the new notifications that require your attention. The tipster mentions that the new S3 is thinner than the S2 and is expected to arrive in the markets just within a week after its official launch in London on May 3rd. The phone sports Android Ice Cream Sandwich 4.0.4 out of the box with Samsung designed TouchWiz GUI. The firmware details indicate the following:
Firmware Version: I9300UBLD8
Model: GT-I9300
UB = Brazil
L = 2012
D = April
8 = FW Version
Samsung Galaxy S3 Firmware: Android 4.0.4
We also know that the Galaxy S3 will have a 12 MP camera. Instead of guessing the hardware and software specifications; we'd just wait for Samsung to announce the phone officially. What's more interesting is that Samsung is likely to announce more phones ( GT-i9800 )at the Samsung Unpacked event. We're excited. Are you?