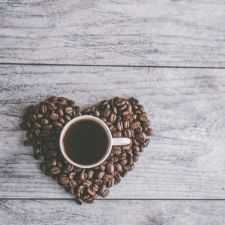 Coffee Room
Discuss anything here - everything that you wish to discuss with fellow engineers.
12915 Members
Join this group to post and comment.
Self driving car
My project is based on this idea by removing brake and steering controls and replaced them with sensors and advanced technology to read the surroundings and drive accordingly.

I believe this technology is future for all cars.It is also called as driverless car..But it also having an option for driver to control manually in case of non-autonomous driving...

Have a look at this future and emerging technology..Do project in this area..have a great future 😀
Thank you
AbraKaDabra
Yes, those companies just mentioned their ideas..But we are the one make this idea into real-implementation..I am trying and implementing some advance technology in my toy car..
Release this technology by implementing in my toy car..soon as before those companies would release.😀
Ford has already developed this technology for parking vehicle ages ago (roughly in 2008). But there is still scope for it.

At that time there was a buzz about this new concept in auto shows all over the world. However no one has ever built the type of car you are saying. They are basically robots employed in factories. Let us say they do exist for production purposes.
Here is something you will love to see -
Google announced their self-driving car project in 2010. Having safely completed over 200,000 miles of computer-led driving, now Google has got it's 1st user - Steve.
Steve Mahan joined Google for a special drive on a carefully programmed route to experience being behind the wheel in a whole new way. G
Google organized this test as a technical experiment, but you got to see this video -
Abra-ca-Dabra
:Thanks...
I dont know what technology he used..At the top of the car whether he is using RADAR or someother...But i am using highspeed vision technique...u must also consider
overtaking maneuver
in high speed roads(say..>90km/hr) than just driving..I am now working on this scenario 😀
hi@Issue:Thats old one..
Just look at @
AbraKaDabra
above post 😀
then what about the control of car at traffic junctions?
I liked the user number in the end. Awesome video AKD.