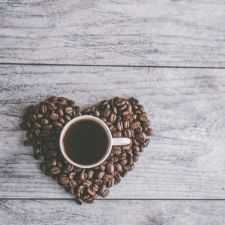 Coffee Room
Discuss anything here - everything that you wish to discuss with fellow engineers.
12763 Members
Join this group to post and comment.
Problem from Symantec Antivirus 2007 anti-virus
Hi friends,
i m facing problem from my Symentec antivirus 2007 edition.when i try to scan my PC..its not scan as well as its not taking live update from its site.what's the reason behind it?😕

Please guys help me.
I guess you were running trial version of the software. Try to activate it using the product key.
no i m not using trial version.i m using corporate editon of my office .At the time of installation it doesn't ask for key and we r still using it in office without any problem.
Your best bet would be to check with the IT department of your company. I still believe that its got something to do with the license.

All said, are there any warning/error messages from the software?
There can be two possibilities. Either the software is not properly installed and/or got its executable file corrupt or the virus protection on your windows is disabled.

As biggie said, check with your IT department.
What OS are you running? And, do you scan with administrator privileges or just a limited user account? With the latter, it is possible that a scanner's functions can be restricted a bit (like being unable to remove viruses from system folders, etc).
guys ...i installed Symantec Antivirus 2007 with administrative privelege in my pesonal PC without any error massage at the same time it took many auto updates from its site.
i m using XP O/S.........i scaned PC online nt virus scanner yesterday, it's showing many spyware and trozen 's attack on my PC.....
Now i m going to format it and will install same antivirus.if any problem will occured ,i will ask u again ..
Tanx for ur help and co-opration.God bless u and hav a nice day.
You are always welcome Vikas. Be regular on CE and you will learn a lot, let alone making friends!
The easies solution is to Repair the installation or Reinstall..
just use norton remal tool to completely uninstall it and then reinstall it it will work as good as before
and if you want t get a one year validity once again then leave a message i will tell you how to do it
hiii....
the best option would be removing the Symantec antivirus completely from your PC...I was also using the same and later on faced a lot of problems.... rather use the other kinds of AV that donot provide room to viruses.........


proud to be an CEAN