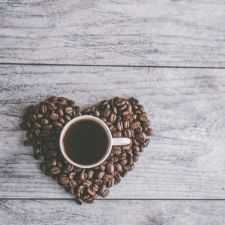 Coffee Room
Discuss anything here - everything that you wish to discuss with fellow engineers.
12921 Members
Join this group to post and comment.
Nuclear family or Joint family?
what do u think, it's better to live in a joint family or a nuclear family?
c'mon CE'ns pour in your comments as much as possible.
this could be your GD topic in campus recruitment also.😉
Any combination has its own pros and cons. Being in a nuclear family does not mean that the family is not emotionally attached to their parents or relatives. Also with the changing equations and distances - parents also feel the need to have their privacy. It will be good to have both worlds together which is not possible.

one thing that may be a good compromise is live within reach with parents and other close relatives. This will give members both the advantages of being close and also enjoy the privacy at the same time. But any close family, if they become old and cannot manage things on their own, should definitely be living with someone so that their meets are taken care of. This is just my personal opinion and CEians are free to oppose them.
Well thats true all the discussions have two terminals, so between nuclear and joint familiy, I would prefer a Joint one. Thats because I suppose the advantages that a Joint family provides are quite surpassing those provided by a Nuclear family. All the joys and sorrows are tackled unitedly, wider front of relations. Kids, I feel, are more obidient in a Joint family than in Nuclear one, and also, there is always a team spirit in any decision taken.
Though for any relation to sustain, there must be cetain limitations as well which should be taken care of to ensure a happy living otherwise a Joint family would only end, as these days are ending, in several Nuclear families.
Well I agree with AlameluKrishnan to some extent.Certainly, i don't agree that staying close to relatives satisfies the aim of privacy.Because relatives(interested in gossiping and with nothing to do at hand) at a closer distance tend to be bothersome,than giving a feeling of belongingness they actually sometimes be the reason to get hurt themselves and we blame ourself.In a fast paced life one needs privacy ( this is a basic requirement now!) and in trying to cope with the fast pace you tend to hurt people(irrespective of how who they are and how they behave with you). if you are not aware of what you are doing and where you are going.So this ultimately damages the aim of opting for a nuclear family.
But again as AlameluKrishnan has already said that 'if the relatives/close family cannot manage things on their own, should definitely be living with someone so that their meets are taken care of.'
I will try to define the aim for opting nuclear family, 'keeping oneself away from the emotional hurts and entanglements,thus keeping each member in the family happy'.😒
A family is a set of human beings related to each other in a non-professional manner, giving rise to a concrete cohesion within the family. Love, care, and affection are the most prominent human values, which are responsible for maintaining these bonds of relationships within a family.

So with the support of these line I will support Joint family.
As in earlier posts someone said that There are always pros and cons in every matter... so beleive me this toic in endless..... will get over without conclusion.

--crazy
In my future,

sure i will only sustain in Joint Family.

Bcoz i really missed it now.

Regards,
- A.SK...
guys and girls please be sticked to one side only

in a GD if you have started for the motion then you have to speak about that only,even if you know the content for'against' the topic
so,choose whether to speak for or against the topic.
hi.... i would opt for nuclear family.... becoz people do not like dependency.... and in a family the decisions are to be made takin everybodies consent.... in a joint family it may happen that some not satisfied by the decisions made and lead to ego clash... where as in nuclear family it is not so..
i live in a joint family and i love it. Though i wont deny the fact that there are many feuds in the family, every tiny-miny issue which is not even worth discussing turns into big and even bigger ego clashes but in the end no matter what the result is what matters is that irrespective of everything i am there for my family and they are there for me.

the bottom line is you fight with the people you love......
with no disrespect to anybody i would like to wish luck to them who choose to live alone because life is full of hardships and worries. Loneliness make them even worse.