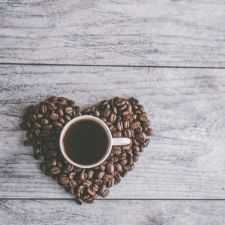 Coffee Room
Discuss anything here - everything that you wish to discuss with fellow engineers.
12920 Members
Join this group to post and comment.
How to change email id after registering in TCS next step portal?
You will have to send email change request to ilp.support@tcs.com which is the official support email ID of TCS NextStep related problems. 
Have you sent mail to them? Do mail then and then let us know if that solves the problem. 
Actually I have dropped them a mail regarding this and they have sent me a reply with a negative response that they would not be able to change ..Actually my current email id which I want to change has no problem in acceing it only it does not look appropriate for campus..so is there any problem if I continue with that email id only for campus??
It's important to have a professional looking email ID. However, if TCS said that they cannot change it, let it be. Create a new, professional Gmail ID and then use it to apply to other companies or for rest of the campus placements. 
Hope this helps. 
I have already created a new I'd ..but the TCS refused to change my I'd ..There can be any problem at the time of campus selection?
Posting question by @Sharan Bhosage -
 my current email doesn't exists, so I want to change it to new working email id. What I should do...whether this problem will solve? 
@Sharan Bhosage - I'm not sure if TCS will allow changing email ID. That'd lead to candidates taking undue advantage of their recruitment system. 
Your best bet is to re-create the email ID that existed and reset your account password. If that does not work out for you - the only suggestion would be to create a new account with TCS NextStep portal and fill-up information carefully. 
No, that existed email id is in the form of. Co.in
So we can't create. Co. In mail id publicly.
My email id provided for tcs recruitment is no longer available. Can i change my id. Is it any problem in it. 
Choki - I'm not sure what do you mean by "no longer available". Did you use any institute ID or something else? You should request your institute to provide it to you so that you can get important notifications. 
If you simple lost the email account; you will have to create a new one on Gmail. It's not possible to change your email ID. Use a new phone number, email ID and try signing up on TCS portal. It's going to be difficult to register again. All the best!