From the Archives
Archived discussions on CrazyEngineers
@Jason Estibeiro • 11 Mar, 2015 • 1 like
After the success of
HTC Desire 816G
and
Desire 826
which were released two months ago, HTC may have decided to go ahead with the launch of Desire 820s in India. The phone released in November 2014 and is expected to hit the Indian markets soon according to the Facebook
page
of a Mumbai-based retailer. The retailer has claimed that both the sims of the dual-sim phone can provide 3G+3G or 3G+4G or 4G+4G support simultaneously. However, according to the official HTC
website
, it isn't the case.
The specifications of the phone are great. It has a 5-5 inch HD display and has the Android 4.4 KitKat OS. The processor of the phone is the 64-bit 1.7 GHz octa-core MediaTek MT6572 processor with 2GB of RAM. The phone is winner when it comes to camera because it has a 16 MP rear camera with LED flash and 8 MP front camera. The phone can work smoothly with high graphics thanks to its Mali T760 GPU.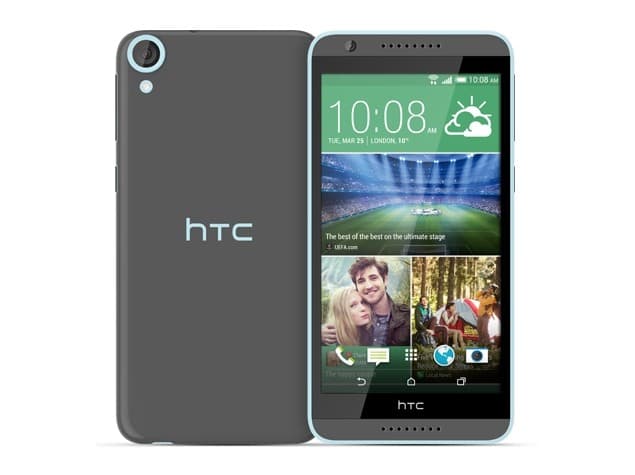 ​
Both the sims on the phone are GSM sims. The phone's internal memory of 16GB is expandable to 128 GB via microSD card. Under connectivity, the phone provides all the usual options like Bluetooth 4.0, FM radio, GPS/A-GPS, GPRS/EDGE, 3G and LTE. With such great specs, the only connectivity option that the phone lacks is NFC.
Most of the specs of 820s is similar to its predecessor Desire 820 except that 820s has got a better processor than 820. The phone is expected to cost Rs 24,990 here in India. The only disappointment is that the phone will come with Android KitKat and not its Lollipop update. Nonetheless, if you are the kind of person who doesn't care about the OS of the phone and just wants a durable phone with good features then HTC Desire 820s is exactly for you.
Via:
NDTV Gadgets
Related Posts
Archives
hello guys. this is chetan n i m a mechanical engg. i m planning to have a magazine for our branch can u suggest me some names........ n even some...
Archives
@Ankita Katdare · Sep 13, 2011
L & T (Larsen & Toubro) visits campus frequently for placements. Could anyone share their latest placement process? Do they conduct GDs? Please post the difficult questions you faced in...
Archives
@Prajakta Kelapure · Aug 7, 2014
Two Terminal Devices1. There are many two terminal devices which has a single P-N junction such as zener diode, varactor diode, schottky diode, tunnel diode etc. Let's discuss them all.2....
Archives
@N.Gowtham Raj · Mar 5, 2012
Hey guys, what would be the shape of a stress strain curve for liquids?
Archives
@Aijaz haidar · Feb 24, 2010
what is the difference between AVR and PIC microcontroller?😕 how many type of microcontroller are there other than above two?😕 please provide full detail? thanks in advance.