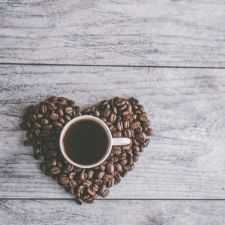 Coffee Room
Discuss anything here - everything that you wish to discuss with fellow engineers.
12792 Members
Join this group to post and comment.
Further education.
hi.
i am Ankita
I have completed my diploma in mech engg.
I just wanted to know whether I can pursue a distant learning course in management along with my AMIE?
If yes in which institute in PUNE?
Hi Ankita,

I'm not sure if you can go for management course after your diploma. To the best of my knowledge, one needs to get a graduate degree.

All said, I do not recommend distance learning course - for they add little value. Could you tell us why you want to go for distance learning course in Management?
Actually I am doing a job that is the option I know can keep me in touch with studies..
don't u think so?
i have heard it's good why you are saying like that i don't know please clarify..😕
I'm yet to come across anyone who got benefited after by a distance learning program. Sure you get a degree on your resume; but is it really worth? [I invite comments from other CEans]

You haven't yet answered why you want to go for a course in management. You'll have to be sure that you're going to get what you are expecting from the course. That's the reason, you need to answer why you want to do the course.

If you want to keep in touch with studies - go for it. I may not be of much help with choosing the institute. Let's wait for others to comment.
But on other side this course helps...people in remote areas to get a respectable degree.....
But in reality there are some universities whose distance education has good value.... compared to others...(EX: Annamali University in Tamilnadu)
I am not stressing on management course i just said distant learning in that i dont think only management comes its bachelors and master in any field and that is what i want to find out whether there is any course for mech people?
I think if you are studying for AMIE, then you might not get ample time for management studies.
You can go for BBA from some management institutes. But as big_k has said, you must get what you expect from the course.
ok fine.
no time for management and all i accept
so now leave management.
but for my AMIE course to start ist some around about 3-4 months of time,
so can i do something in the evenings to utilise this time some course or something (except CATIA & Pro-E i have done it)
please let me know.
learning a foreign language (german) will do?
ankita AMIE is the best DLM university which u r preferring I am also doing the same in mech engg ya its tough to clear it but it has a lot value than the others and also regular for eg:- if we do B.tech from amie than we dont have 2 do MS course in foreign and if we do that in regular we have 2 do MS in foreign.................any other detail u want 2 ask about amie than u r welcome..............