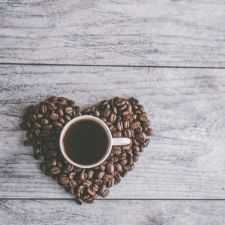 Coffee Room
Discuss anything here - everything that you wish to discuss with fellow engineers.
12913 Members
Join this group to post and comment.
Dealing With High Oil Prices In India - Group Discussion
Here is the topic:
There has been a phenomenal increase in the oil price within India's economy. The country imports nearly 78% of its total crude oil requirement and with global oil prices touching unprecedented levels of $102 a barrel, it's time that appropriate strategies be put in place to deal with this difficult situation.
Start the discussion ->
India has quite a bit of coal, though rather high in ash. We could develop technologies for cleaner burning of coal. I remember in the WW II days buses used to run on producer gas produced
in situ
at the back of the bus.
Water gas (from coal and steam) can fuel cars.
Bioramani, you have rightly pointed out that it is a time nearing that we should switch over to the non-conventional sources of energy, but since they are in their prototype/ research stages, the main focus for us here, should be in cut of prices. i completely agree with Bioramani, but in my opinion it is a long term solution,to suppress the wrath of Indians , the compensation duty being charged over 'kerosene' & any other fuel which had been named as "fuel for poor", subsidies should be removed over them. i ask, how many below the poverty line families still use kerosene for cooking ? i think, all of it gets used in rickshaws only !!
anyways, so what i think, subsidies should be minimized,that would reduce some burden on the rising oil prices, meanwhile non-conventional operating vehicles/machines should be developed at full pace.
Shoban minimization of subsidies is nt a solutn as.... subsidies have been provided frm many years.d thing which may help here ,making reforms nd implementing it.
There is a big chain involved in hiking the price of diesel.
Since, if diesel price is increased then it automatically increases the transport charges and which increases the price of basic commodities.
So any government now says a big NO to remove the subsidy on Diesel and LPG.

Increasing the prices of diesel and LPG to some extent (which is already planned) will solve the problem to a minor extent. Since the importing is more and all it depends on the rupee value aganist dollar.

Its high time, we need to cut down the usage of oil and develop cars, bikes, or anything with another source. say electricity?
Tax payers like you and I are the ultimate payers of the subsidies. We have to bite the bullet and remove these. Most of the public distribution products end up elsewhere. Very little reaches the intended beneficiaries.
One example. A Bangalore manufacturer of snack food pellets buys rice from the organised sector from a reputed supplier at market price. The competitors from MP get rice clandestinely from PDS at Rs.3/kg. Unfair trade practice. Chalti ka naam gaadi!

However, why don't the powers that be implement efficient mass transport systems, so that a one ton car is not used to move an 80 kg payload of one occupant?
Can oil subsidies be targeted for specific means? For example, registered bus operators and taxis, etc. Should encourage more utilization of public transportation.
also, car pooling can be done. May are not ok, but that is a better way to deal with feul costs. and as
ash
mentioned, opting for public transport where ever possible . Opting for public transport also reduces the carbon footprint . .I generally also to walk if( I have time), and the destination is less than 3-4 kms away.
I guess the main reason why we have these "price hikes" so often lies behind the fact that our nation is yet to come up with some alternate way of raising national funds. there are less than 3% out of 1.2 billion are eligible for direct taxes which i think is far less than the total people who are earning enough to pay taxes and ease the burden of those 3% AND the indirect tax payers such as petrol and diesel consumers.

I agree with people above who said non conventional sources should be encouraged in upcoming days. Increase use of mass transport system may also do something if implemented on large scale. but these are long term goals as a person above me stated that most of the alternate ideas still lies in their prototype/ research stages....

for some relief in short term, our government or "we" should focus on strengthing the economy and making the rupee stronger. most of the international trades are in terms of dollar. so if the rupee gets stronger against dollar we can see some sustainable decrease in import budget leading to a decreased prices, given government is serious about that.