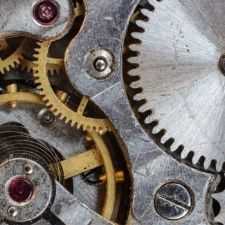 Mechanical
Community of Mechanical Engineers: Get help about everything related to mechanical engineering from fellow mechanical engineers.
826 Members
Join this group to post and comment.
Automobile Vehicle Glass
How does automobile vehicle glass gets raised up and down, when we rotate the handle in its door. What mechanism is used inside? and similarly what mechanism is used to open the door of the vehicle. Request Diagrammatic Explaination.
Drawing speaks 100 words. See that image.
Also see
HowStuffWorks "How Power Windows Work"
Still any doubt? I will soon come up with more information. 😀
Image source:
Google Image Result for https://www.2carpros.com/forum/automotive_pictures/192750_Civic99DoorRegulator01_1.jpg
Thanks ishutopre, that gave me the idea.
But my car uses some other mechanism, i guess so. The mechanism look like pushing the glass from side - somewhat like gripping the glass with your hands and pulling it UP/DOWN. I'm not sure of it, but the glass has some markings on it that makes me feel so.
Are you talking about this? This is called power window mechanism. We can discuss it further.

[video=youtube;5da-nqJT52E]https://www.youtube.com/watch?v=5da-nqJT52E[/video]
May be that's the mechanism. But he didn clearly explain its working. That look's quite different from "How Power Windows Work" Link above.