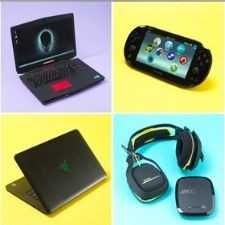 Gadget Geeks
Discuss all electronic gadgets - ask questions, doubts, troubleshooting tips et al. to fellow gadget geeks.
645 Members
Join this group to post and comment.
YouTube Direct Upload Client For iOS Devices
YouTube Direct, launched 2 years back, is a tool used by developers to solicit & moderate video submissions on their website. So, basically users are able to upload their videos (as well as photos) directly on the website, where they are reviewed and chosen to be showcased by the owners. The admins have rights to customize this platform the way they want.
The YouTube team recently announced some new features for this open source platform. Complimenting the one for Android devices, YouTube Direct upload client for iOS devices has now been rewritten completely. This client can serve as the starting point for developers who want to build their own branded applications that submit video or photos that could be moderated using YouTube Direct. The 3.0 release of the YouTube Direct server code will support MultipleInstance mode. The admins can deploy their code once to the App Engine and then serve multiple instances of YouTube Direct each with their own submission queues and mods.
Check the '
Share Your Story
' initiative page by Google Developers to see a practical application of how YouTube Direct pulls the strings from behind. Following is a nice explanatory video of how YouTube Direct works. Take a look -