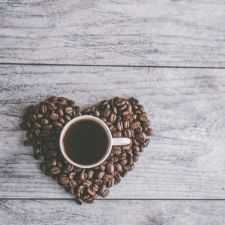 Coffee Room
Discuss anything here - everything that you wish to discuss with fellow engineers.
12840 Members
Join this group to post and comment.
Your favorite firefox extensions..
Hi all,
I'm thinking we can share our favorite firefox extenisons. Firefox is my most favorite browser, and what makes it special are the extensions. share the ones you like the most. Let me begin,

My favorites are,
1) stumbleupon - It lets you find good websites based on your interests.
2) foxmarks - It's a bookmarks manager that lets you synchronize your bookmarks in more than one computer. Like delicious, sort of..
3) flagfox - this small extension shows you the country in which the server of the website you are visiting is located. cool..
4) tamperdata - allows you to view and modify http/https headers of web pages you are viewing.

There are many more, but for now, this is enough. What about you, guys?
Moi goes with

1. 'Firebug' : God's gift to web developers.
2. Scribefire [thought I don't use it anymore] : Awesome blogging tool.
hello!!
No firefox users here??
*sigh*😡 😲
I used FlashGot, ColorfulTabs (for fun), and a HTML color picker (I forgot the name 😔 )

But when I'm using computer labs, I use safe mode.. cause some students like to install some nasty FF plugins 😛
stumbleupon is my love.....

-CrazyBoy
I have a mario 3 theme which is pretty cool, and I use the web developer toolbar which includes a lot of useful tools.
Try ReadItLater.
It's an extension to keep track of the interesting pages you visit.

This prevents you from cluttering your bookmarks by storing all those which you seem to be interested but not so much that you dont want to bookmark it yet.