Home

>

Apps

>

Groups

>
Yahoo LiveText App For iOS Lets You Send No-Sound Video Text Messages
Question asked by Ankita Katdare in #Gadgets on Jul 18, 2015
How would you feel about sending sound-less video text messages to your friends on your next holiday tour? Well, apparently folks over at Yahoo believe that's something users would enjoy instead of the plain text + emoticon messages. Yahoo has released a new app called 'Yahoo LiveText - Video Messenger' on iTunes Store exclusively in Hong Kong. Video texting as such isn't a a new feature. However, Yahoo LiveText app revolves around putting your words and your friend's real-time reactions on the mainstream. This means, from voice calls to text messages to video calls, we have now travelled to video without sound with text slapped across the moving frames. To put it simply, the app hopes to transform simple chats into fun experiences. Let's take a look at the key features of LiveText iOS app.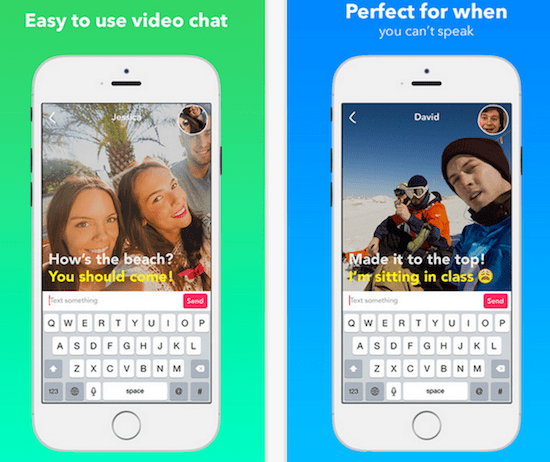 ​
The app is free forever that just means you won't be made to pay for it after using for an year or so. For some odd reason, the app is not designed for group messaging. So, with Livetext you can only have one-to-one conversations. The app lets you add friends directly from your address book (They will appear if they have the app too) and change profile picture. Sadly, the app can't be used to make audio calls. So, it does what it does and nothing else.
The Livetext app is being promoted as 'Perfect for when you can't speak'. Till the time the app becomes available on iOS and Android in other countries, let us know your thoughts on possible scenarios where the app can be really useful.
Source:
iTunes
Posted in:
#Gadgets