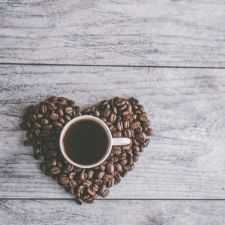 Coffee Room
Discuss anything here - everything that you wish to discuss with fellow engineers.
12933 Members
Join this group to post and comment.
World's highest paid engineering jobs list
Yes, I am asking this. I am not being ambitious but it is one of the major factors that one examines while even considering Engineering as their major. I remember it was a late summer afternoon when I had a conversation with one of my juniors about the prospect of our field, Applied Electronics and Instrumentation (sadly, in tangible terms) and I could not restrain myself from asking, why did you choose engineering in the first place if you did not like it at all? I thought it would be a little childish or might be filled with confusion but I was shocked with his outright forwardness. He said, "Because it will give me a job with a salary I want to get." Although I would not agree with his terms of judging the prospect I really liked the confidence and the goal he had in mind. At least, he was clear unlike many of us.

But I did not have much to tell about how much money he could really earn from the career choice he made. So, I am asking all to contribute in making a comprehensive list of the top Engineering jobs that can help one get his dream earning.

I did a little research and I came up with this three jobs as engineers in different forums that probably delivers a fat check.

1) Petroleum Engineering: Oil is the present and the future. This is probably one of the less explored divisions in India but pays the most. If you are up for money, this one will surely fulfill your desires. Rs 825,414 per year is what one gets on an average as per payscale.com, in India. One of the most interesting things is that the market for this branch is even better if you want to explore your options abroad. So, this is quite stable and will also help you switch jobs, based on location.

2) Aerospace Engineering: Without any further ado, this section is well known and respected and yes, it has money. Fortunately, never heard of anyone who pursues the job for the money but yes, if that's what your aim is, aerospace engineering can be the second money-making job one can get. Payscale.com says an average salary of an Aerospace engineer is Rs. 819,946 per year.

3) Automotive Engineering: I call it an interdisciplinary and full branch which gives you enough idea about different fields. It includes mechanical, electrical, avionics, aerospace, material science and other sub-branches which makes it unique. Again it gives you a handsome salary. According to the Payscale.com, it offers an average salary of Rs. 511,685.

BUT, nothing can assure fast money. these jobs require a lot effort and they get well-paid for their hard work.

Waiting for your picks, @all.
Right said @
Debasmita Banerjee
oil is future of world.transpotation , electricity and many other thing depends on oil.petroleum engineering branch students gets the best package even i also completed b.tech petroleum branch and worked at ONGC gujrat
Probably one of the foremost reasons behind Engineering being the top career choice in the country and elsewhere too is, the handsome pay package. Personal interest and aptitude do play a role in some cases, but for the majority of students, excellent pay scale still remains a dominant denominator. So here goes the list of highest paying Engineering jobs taking into account different factors as number jobs on offer, projected growth and remuneration.

*Chemical Engineering- The job basically entails figuring out how to make large quantities of a better product out of less raw materials cost effectively, employing everything from oxidation reactions to nanotechnology. The salary ranges around an approximate figure of $74,480.

*Nuclear Engineering- Engineers design, test and monitor the operations of nuclear plants, and drive the processes by which plants are decommissioned. Nuclear fuels also power many spacecraft and submarines, and nuclear medicine is an emergent nascent field. The median salary is around $64,605.

*Materials Engineering- Materials engineers work at developing and testing materials used in the production of industrial and consumer products, as well as working with metals and fabrics. From now to the year 2020, the job growth is expected to be around 9% with a starting salary of around $52,900.

*Electrical/Electronics and Communication Engineers- Traditionally hired by public sector companies as NTPC in India. They play an important role in PSU's, Defence forces, Manufacturing and Instrumentation industries. Apart from these, they are also employed by consumer electronics and computer electronics sectors. Expected salary for fresh Electrical Engineers is Rs.1.8 Lakh PA- 4.5 Lakh PA. Experienced Engineers can expect a higher pay depending on their experience and skill set.