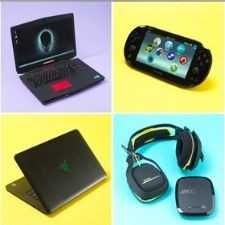 Gadget Geeks
Discuss all electronic gadgets - ask questions, doubts, troubleshooting tips et al. to fellow gadget geeks.
631 Members
Join this group to post and comment.
Windows 9 Features You Expect Microsoft To Include
Microsoft's engineering might just say 'let us breath'! They've just released one major upgrade to the Windows OS line and while I acknowledge that it's indeed a major step, I'm sure there's a group within Microsoft that's already began conceptualizing and building the future build of Windows - Windows 9. I don't even know whether the next version will have '9' in the name, but given the trend the Redmond giant has been following for the naming of their operating system, it's safe to assume so.

Windows 8 took a major step in the direction of revising the user experience through a completely refreshed user interface and making the same operating system available on variety of platforms (desktops, laptops, mobile devices, gadgets and surface). The unification gives Steve Ballmer and his team a chance to build a solid ecosystem around their platform.

It's being rumored that Steve Ballmer was instrumental in departure of Windows operating system chief Steven Sinofsky. The insiders say that Sinofsky had created an internal empire around his Windows team which is a big cash cow for Microsoft. This basically limited the interaction of the internal teams within the company. Ballmer wants to address that and make the team closely interact with each other. The office team, the server team, the mainstream OS team, Kinect & XBOX and all other major teams within MS should now be a part of one ecosystem.

I believe that's an entirely new way of looking at Microsoft's plan and strategy for the future. Note that the company recently launched their own hardware platform - and I believe it's quite an advancement for the company as a whole. The signal MS is sending in the markets (and their vendors) is that they want to be in charge of everything - from hardware to the software. Of course I don't expect them to start manufacturing processors; the job, I believe is better left to Intel and AMD.

That said, Windows 9 might just be an important step in unification of various Microsoft's ventures. I won't be surprised if the XBOX 720 will ship with Windows 9. I also envision that Microsoft will bring their entire enterprise server business to Windows 9 (or whatever they call their next update).

I'd also expect more cloud integration, possibly reducing the need of local storage. Cloud services pricing is going down day by day and having a central repository of all your documents might just work in favor of Microsoft. So when you are playing a game and have enabled 'notifications', you might just be alerted about new mail in your inbox within the game (possibly through the game-character himself).

I'd also expect tighter integration with Bing across all their ecosystem. The company is bullish on getting developers to develop and port existing Android / iOS apps to Windows plaltform. Bing is gaining search share in the United States and that might just be a good indicator for Microsoft that the Bing thing works!

On the UI front, I'd expect the company to continue with the Metro 'tiles'. The company has already dropped the name from their marketing artifacts, but the tiled UI has already been welcomed by majority of the people. Removal of start button from Windows shows that the company's going to bet on the new UI for their battle against Apple and Google.

It's too early to talk about Windows 9 though. The pace at which technology is evolving, one can't predict how the world will be in the next year. Considering that the Win 8 has just arrived - the MS might just wait to see how the things are going.

I'm all ears to know your thoughts on what to expect from the next version of Windows.