Tokyo Sky Tree |2080 Ft | Earthquake Proof World's Tallest Tower
Japanese civil & structural engineers surely have something amazing to show to the world. The newly constructed Tokyo Sky tree is the world's highest tower that stands 2080 feet tall and the engineers claim that the structure is completely earthquake free. The company behind the tower, Obayashi is the same company that recently announced that they're going to build 'Space Elevator' by the year 2050. Note that the crown of 'World's Tallest Man Made Structure' still lies with the Burj Khalifa in Dubai (2,720 ft.)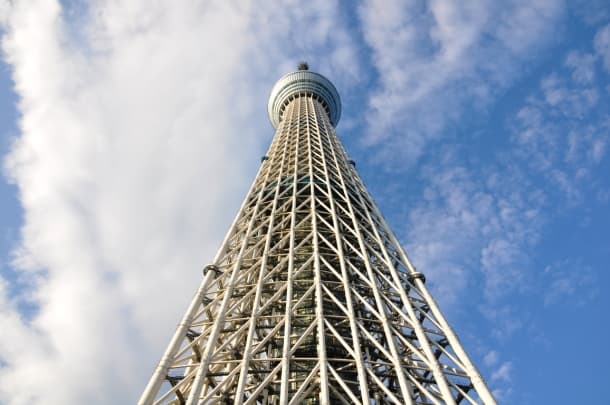 Image Credit:
CNET
Given the fact that Japan's a home to earthquakes; the Tokyo Sky Tree has been designed to withstand the strongest of the quakes (over 8 on Richter Scale). Check the tower construction in action:-
Looking for interesting insights from our Civil & Structural engineers here on CE.

If you are talking of being earthquake free, then Tokyo tower last year had a bend in its top most part. The authorities had to remove that part, making Tokyo tower fall short of I think 15 m of its earlier height. (confirm the exact figure).

Surely, Japanese quickly bounced to their feet and made this wonder! Amazing people.
Only logged in users can reply.