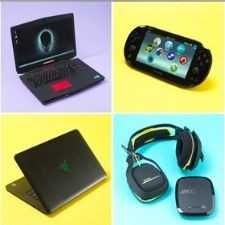 Gadget Geeks
Discuss all electronic gadgets - ask questions, doubts, troubleshooting tips et al. to fellow gadget geeks.
645 Members
Join this group to post and comment.
TIZEN VS ANDROID
I want to become an android developer but i found a new os is going to dominate it..
Ramannn

I want to become an android developer but i found a new os is going to dominate it..
- Tizen OS
- Ubuntu Touch
- Jolla Sailfish
- Firefox OS
Honestly, I find :
Tizen - Not upto my expectations.
Jolla Sailfish - Very boring.
Firefox OS - Good for entry-level phones.
Ubuntu Touch - This is the future, 'nuff said !
Most of the above mentioned OSes(or all?) are linux based, so is the Android.
And, Android is going nowhere, It is juggernaut of this shit atm.
But, If I was you - I would've selected "Ubuntu Touch".No one will teach you development in Ubuntu Touch,(I mean no institutions in your local area).This is something you have to do on your own(Tutorials & videos available).
But,Ubuntu community is awesome.They'll help you.
All the open source needs to backed up by their developers. I saw some review of Tizen 2.0 but didn't find any new feature. In open source Android and Ubuntu have large community of developers and I think these two will lead the mobile OS in open source (I like more if these will kill all closed source OS 😀).
Do not underestimate android, It's not going anywhere near the future, what android has feature today other's big player like iOS will have to copy next year. Take an example of notification,panorama feature and all share option. Latest in Android 4.2 is lock screen widgets, don't you think it will not copied by others.
The main feature of Tizen is the compatibility on multiple mobile platforms. It means that if you have
make an App in Tizen
, you run this app on android.
I felt this is an awesome feature