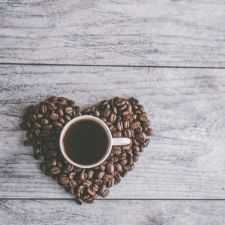 Coffee Room
Discuss anything here - everything that you wish to discuss with fellow engineers.
12933 Members
Join this group to post and comment.
The CE Ultimate Computer Configuration
CEasn,
The idea has just struck my mind. To address one of the most common problems faced by most of the engineers is to choose perfect configuration for their computer at a minimum cost. So let's do it for the benefit of humanity 😁.
Here's what we will do -
Aim: To come up with a configuration for a computer optimal for -
Running office software [text processing, spreadsheets, presentations, email etc.]
Playing games [ Capable of playing Crysis eh? ]
Internet browsing.
We'll refer to the latest peripheral price (in USD) from vendor's product pages. We must build a computer at minimum possible cost 😁.
How's the idea? Any takers? Feedback, suggestions all should go in this thread.
The configurations of my PC are as follows
1.) P 4, 3.0 GHz Dual Core
2.) 2 GB RAM
3.) 512 MB Video/Graphics Card from NVIDIA series GeForce 8400
4.) 80 GB + 250 GB Harddisks from Seagate (SATA)
5.) The latest motherboard from Asus (I forgot the model)
6.) A Sony DVD Writer
I got all this for around Rs. 18,000 or $ 380
Don't ask me from where I got the parts. They were not purchased from a showroom nor were they bought online.
I checked the net to find out the individual price of all these products. I have listed them in the same order as above
1.) $ 183
2.) $ 100
3.) $ 85
4.) $ 47 + $ 59 = $ 106
5.) Approx. $ 250 (I averaged the price of 5-6 models from Asus)
6.) around $70 ( Taking a wild guess , I don't know the price)
So the total for this PC, considering you already have a screen and speakers and a printer etc, comes out to $ 794.
And did I mention I paid an additional Rs. 2000 or $40 to the person who got me all these items for half the price.
Well let me define the format for posting suggestions :-
Component Name:
Price: $ ____
Price Source Link:
On the software front:-
OS: Ubuntu ! (However, it does not support PC based games. Shall we remove the option?)
Price: FREE!
NOOOO! I just typed a long post then the browser crashed.
Anyway, I'll post my EXRRIG (Engineering & eXperimental Research RIG) future build specs next time. It'll cost around $570 (with a nice 19" LCD monitor). I provided some suggestions for alternative components, an got it priced below $500 (with 17" LCD as well) . But I can't be arsed to type and LINK every component again (for now).
I recommend everyone to link to Newegg's online prices, since it's the defacto for an online pricing guide (in US, anyway).
Newegg.com - Computer Parts, PC Components, Laptop Computers, Digital Cameras and more!
Also, aim for an AMD based system if you can. They are quite cost effective for our present configuration needs.
Patty, can you recheck the prices for your components? They look very overpriced (like $100 for 2GB RAM.. you can get the 800MHz version for as low as $25 now) 😛 Keep in mind that most older computer tech can rise in prices, like RAM. Also, a decent DVD-RW can be gotten for $25 as well.
Alright, Im done with exams. But still not free 😔
I'll be using Newegg as the price reference. If I cannot find the component, I'll put the link another source and state it in brackets or "from shop" if I cannot find online price source. The format will be as follows:
Component type:
Component name,
price
(the price entry will be linked to source).
----------------------------------------------------------------
Ok, my future EXRRIG build. Here we go!
CPU:
AMD Athlon X2 4850e 2.5GHz.............................
$60
Motherboard:
Gigabyte MA78GM S2H (MATX size)........
$80
RAM:
Kingston 2GB DDR2 800 MHz......................... ....
$25
HDD:
Western Digital Caviar Green 640GB.....................
$80
Graphics:
MSI ATI Radeon 4670 512MB GDDR3 128 bit....
$80
DVD:
Samsung 22X DVD-RW......................................
$25
Casing:
Generic MATX with 350W PSU........................
$40
(local shop)
Monitor:
BenQ 900W 19" LCD....................................
$150
(local shop)

Total:
$540
Funnily enough, when I calculated last week it was 30 bucks more expensive. Prices must have gone down in between.. on Newegg, anyway 😛
EXRRIG's point is to be low power consuming but still able to perform well, at a value price. That shows why I chose the AMD 4850e with its 45W TDP, as well as the 780g chipset, WD Caviar Green, and ATI 4670 gfx card. The gfx card does not need an extra power supply, since it runs well enough just from the PCIe slot. Hence, I did not care much about the power supply at just 350W.
However, I may need to upgrade it's efficiency in the future. The RAM is the value series, and it's not as efficient as I'd like it to be.. but it should serve my purposes for now. Lastly, the form factor of the computer is MATX, which is smaller than ATX. This can increase cost, since its hard to find good PSUs at MATX size.
We can certainly choose cheaper components with good performance, if power is not the concern:
CPU:
AMD Athlon X2 4400+ 2.3 GHz...
$40
Motherboard:
ECS Geforce6100PM....
$44
HDD:
Western Digital 500GB..............
$65
In addition, a good alternative to the ATI 4670 is Nvidia 9600GSO. At stock speeds, they trade blows with each other. But the 9600GSO can be overclocked more for better performance. But of course, you'd need an extra power line.
Graphics:
Biostar Nvidia 9600GSO 384MB GDDR3 192 bit
$80
Replacing these with the above, total system cost is around
$470.
The motherboards mentioned are also compatible with AMD Phenom processors, so there is still an upgrade path available.
If one bases their system on an Intel, you'll certainly increase cost. However, the system would have a much better overclocking capability. Also, their peak performance is much higher than anything AMD can dish out. If we were to build the best computer, it would be Intel based. But, its certainly an overkill for the aims listed by Biggie. If aims differ, then its certainly a matter of personal choice on which type of system to choose 😉
*bump*
The
AMD Phenom II X3 720 BE
(
$140
) looks to be a very interesting choice these days. Great for games and applications. Wins against any Intel chip with the same price range, and is an overclocking beast. Also, it is AM2+ back compatible.. so we can still use AM2+ boards instead of the newer AM3. Triple cores used to be overstated.. but now it does have its benefits 😉
Also, the brand new
ATI 4770
(
$110
) gfx looks kick ass. Sits in very well in the mainstream section. Its also low powered too (80W). Basically the big brother of the 4760.