Home

>

Apps

>

Groups

>
Stop Using Chrome And Start using Edge To Save Upto 70% Battery: Microsoft
Question asked by Jash Mota in #Gadgets on Jun 21, 2016
Ever since Microsoft launched its successor for Internet Explorer, it has left no stone unturned to win back users, which seemed to be magnetized by Google Chrome. From speed tests to OneNote support to Cortana integration - Microsoft tried it all, but nothing seemed to be effective. In its latest attempt, Microsoft relies on the ever essential front of battery usage.
Microsoft Edge's official YouTube page, on June 20, 2016 released a video, showing four identical laptops to be specific Microsoft's Surface Book, each of them running a different browser namely Mozilla Firefox, Google Chrome, Opera, and Microsoft Edge, which were used to stream the same video. It experimented and observed which laptop lasted more.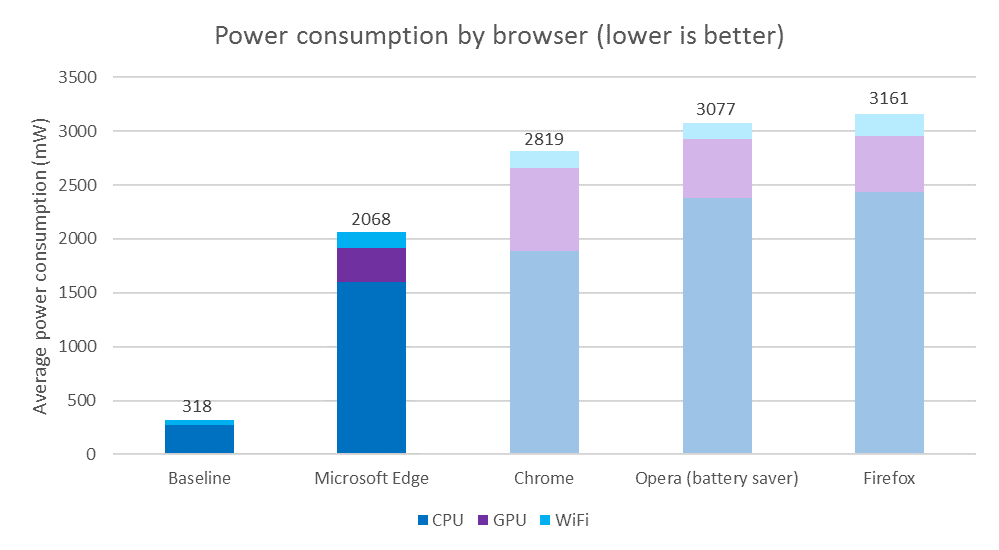 ​
Later in the video, one can see that the Surface Book streaming video over Chrome dies first among other competitors, followed by Mozilla's Firefox and Opera, while Edge continues to stream the content. According to Microsoft's video, Chrome lasts for 4 hours and 19 minutes, Firefox lasts for 5 hours and 9 minutes, Opera lasts for a decent 6 hours and 18 minutes, while the Microsoft's champion Edge lasts for 7 hours and 22 minutes.
Few days back, Opera LLC made similar claims, saying that their browser can help save upto
50% of battery life than Chrome
. Soon after the results, Opera experienced an increasing number of repeat users and was foreseen to win back in the market. But it looks like Microsoft just played its master shot. However, unlike Opera, Microsoft has not released any scientific reports and detailed results to back its claim. Microsoft's experiment showed that a PC running Microsoft Edge lasts 70% longer than Chrome, 43% longer than Firefox Firefox, and 17% longer than Opera with its battery saver enabled.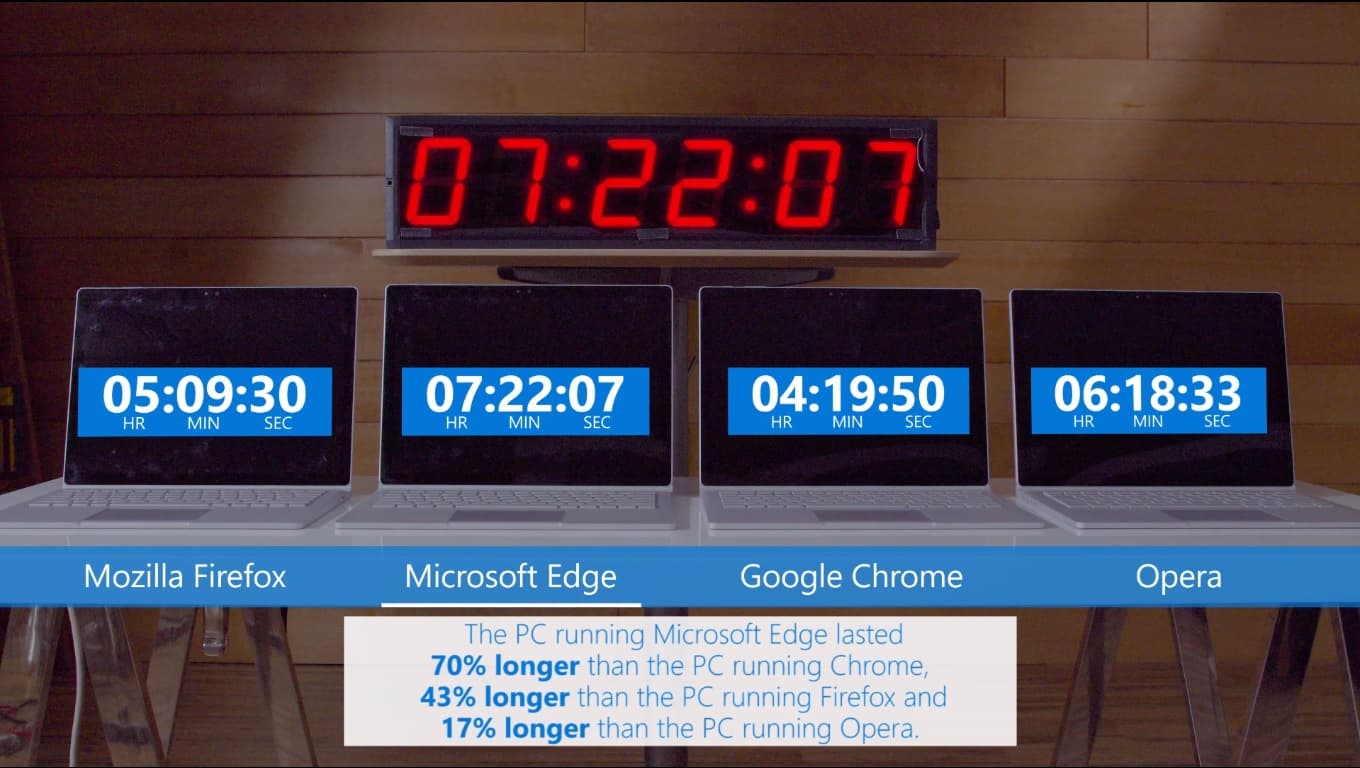 ​
It also said that it will further optimize its browser by making necessary tweaks with the much anticipated Windows 10 Anniversary update. Let's see what Google replies to all these claims by its competitor. Thus far no one can ignore one fact - Chrome is the ruler among all browsers in the market with a majestic 58.98% share. Let's see who tops Chrome in the coming days.
Stay connected with CrazyEngineers for the latest tech updates.
Source:
Microsoft
Posted in:
#Gadgets