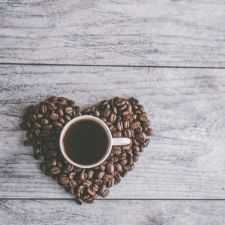 Coffee Room
Discuss anything here - everything that you wish to discuss with fellow engineers.
12892 Members
Join this group to post and comment.
solar system in car
what are the difficulties in car when it is drived on solar system?
the main problem is power
we have more power So we have to collect it.
we have to reduce weight.
mahesh_mech

what are the difficulties in car when it is drived on solar system?
The power and storage.
1. What is max power needs by the car?
2. How much energy (storage) needs by the car? It's indicate how long your car can runs without solar energy.
True, currently solar power cannot provide enough energy to power a production vehicle. Currently experimental solar craft are extremely small and lightweight with limited weight capacity. More efficient pv cells are needed as first priority followed by batteries. An automobile requires a large amount of watts for locomotion.
The Problem is acceleration here.....the modern day transport system needs vehicles with sudden acceleration and decelerations.....the solar vehicle runs in a simple electrical motor of suitable capacity powered by batteries which inturn get power from the solar cells.....so at constant speed the vehicle will be good enough with some limitations like speed, distance moved,etc.... but if u want to accelerate or decelerate, the batteries shall not be able disburse the additional power required for the purpose of acceleration or can suddenly reduce the power that is required for deceleration, which makes the choices tricky........The solar vehicles can be a reality, only if a sophisticated system is developed to address this purpose and a technology by which the solar cells and the batteries are accomdated in less space....
A good sollution for that would be regenerative brakes with capacitors. Unlike a battery, caps can completely discharge and re-charge rapidly. This would give a quick boost for accelerating from a stop. This setup is used in the Fzero hydrogen formula car concept.