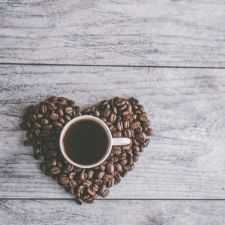 Coffee Room
Discuss anything here - everything that you wish to discuss with fellow engineers.
12920 Members
Join this group to post and comment.
'SkinMarks' ultra-thin e-tattoos become touch-sensitive buttons to control your smartphone
In a rather innovative research work, a team led by Martin Weigel from Saarland University and the Max Planck Institute for Informatics has developed super thin, temporary electronic tattoos that can be put on your skin and made to work as touch-sensitive buttons to control a smart device. Called 'SkinMarks' by the research team, these e-tattoos are I/O devices demonstrated through five different interaction techniques - skeletal landmarks, elastics landmarks, skin microstructures, visual skin landmarks and accessories. The team's work can be read in a research paper titled 'SkinMarks: Enabling Interactions on Body Landmarks Using Conformal Skin Electronics' co-authored by Martin Weigel, Aditya Shekhar Nittala, Alex Olwal and Jurgen Steimle.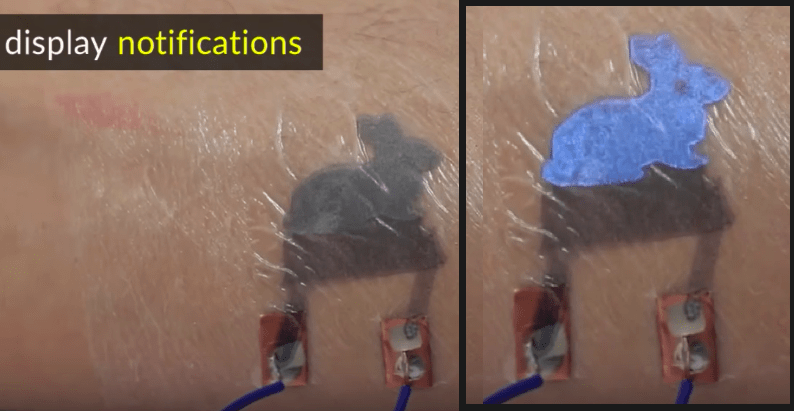 ​
The tattoos are applied on the skin using water and will last for a max 2-3 days before they can be rubbed off with water. The team's demo videos show many interesting applications such as - adjusting the smartphone volume by sliding one finger across the tattoo. As seen in the image above, the tattoos can glow too. So, they could serve as notifications whenever you get a new message or alert from your favorite app.
The e-tattoos are connected to an Arduino Nano controller and Adafruit MPR121 capacitive touch shield using a copper tape and wires.
In the video below, you will find that they created a heart shaped tattoo that flows whenever a loved one calls you or you could call them simply by pressing on the tiny red heart on your arm.
Tattoos cleverly pressed on knuckles could each serve as a different function, so that four different apps could be turned on by pressing on each one. At the end of the video, they also show how easy it is to apply the temporary e-tattoo on your skin.
One thing is for sure, the newly developed technology is taking the on-body interaction space to a whole new level by exploring the possibilities into the highly curved and challenging areas on the body. The team believes that, there's at least a decade between today and the day when these touch-sensitive skin tattoos become mainstream, so that you walk into a tattoo shop and walk out within 5 minutes with an iPhone 22 on your forearm. Quite an idea!
What are your thoughts about SkinMarks electronic tattoos? Share with us in comments below.
Source:
Saarland University
|
New Scientist