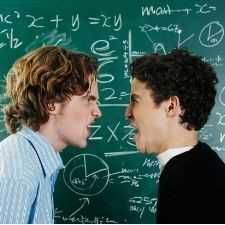 Debate Masters
Interesting and knowledge enhancing debates on almost every topic. Join in, and speak your heart out!
336 Members
Join this group to post and comment.
Should we trust the information/data published on personal blogs?
Come web 2.0 and every tom, harry and Big K has a blog ;-) !

In fact, blogosphere is responsible for spreading the news faster than ever before. No doubt, there is a LOT of information available on blogs on everything that is under (and over) the sun.

The point of debate is - should we trust the information or data published on blogs?

Get started. I believe we all can learn a lot from this debate.
I would tend to trust them if there were lots of references. The "digg" ranking might be a useful gauge too.

But opinionated blogs (more so political blogs) are a bit dangerous. If the blogger is very popular, and he/she mentions a rumour about a governer or minister (or a remark about another race or religion), many tend to believe it. Yes, we may want to encourage freedom of speech and what not, but there should be a limit. But thats another debate 😉
Well, could you please explain why "Digg" ranking could be useful? As far as I know, its just people clicking on "DIGG IT" if they like the story. It no way ensures that the information is correct.

*Gets an idea for another debate topic*
Well, I agree it doesn't entail accuracy, but the "exposure" its been given will open it up to more scrutiny. We certainly don't have to "trust" that single source, but if the news means a lot to you, you can certainly find out more about it 😉
you should never outright trust the info on blogs or any source. Explore & research to find the truth.