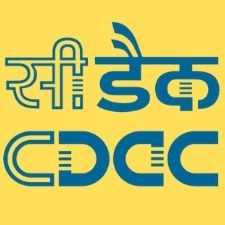 CDAC
CDAC aspirants, students, alumni gather to help each other.
499 Members
Join this group to post and comment.
Should I join CDAC August 2018 Batch?
I have 58.55 % in my BE ,2017 passout .and I m from ECE background, please tell me it is good to do cdac .
With 58.55% in BE, you should be eligible for all the CDAC courses available. The August 2018 is going to be a tougher season to appear for CCAT, because of larger competition. If you are already prepared for the exam and are sure to get a good rank ( < 1000 ) - you should definitely go for it.
If you are not confident, I'd recommend taking the exam anyway and see where you stand. You should then target the next season and I'm sure you'll do well.
CDAC has opened lots of opportunities for engineering students in India to get into a good career. Be prepared to work very hard - mastering the skills and technologies that you'll learn.
All the best!
Please tell me with this percentage, company will come and take for placement
And please share me the link of previous year questions and from where should I study.
It's difficult to say with confidence that the companies will recruit you. In general, companies will look for 60% performance throughout. But then, there are several companies that'd definitely recruit good performers. 
Your best bet now is to get a very good centre and enhance your skills-set. 
We're soon going live with our 'Downloads' app which will have all the free downloadable material available for all our fellow CEans. 
Actually my exam date in on 25 so please provide material before that.
We'll definitely try. But don't rely entirely on it.
CDAC Noida is a good institution to pursue PG Diploma courses in various streams. Being an ECE fresher, if you want to improve your technical skills and get a good job opportunity , I would suggest you to go for PG-DVLSI or PG-DESD course (depending on your area of interest) from CDAC Noida.The placement scenario is very good here and top recruiters do visit the campus for hiring the graduates . Having less than 60% in academics sometime maters at the time of recruitments but there are companies who considers the skills of the candidate and if the candidate is technically skilled , they ignores the percentage criteria.Overall placements of CDAC Noida is very good and almost every one gets good job opportunities. 
@Shubham‍ and @RITU RAJPUT‍ - Further spamming would attract negative reviews about CDAC Noida centre. Let people discuss their opinion freely.