Home

>

Apps

>

Groups

>
Seagate Unveils Its New Helium Packed 10TB Hard Drive
Question asked by Debasmita Banerjee in #Coffee Room on Jan 14, 2016
Seagate Technology PLC has unveiled its newest flagship product, the 10TB enterprise capacity hard disk drive. With the advancing technology, the expectations of a higher storage capacity of internal and external hard disk drives are increasing too. In order to meet the demands and compete with other storage device launchers, Seagate has decided to use the new product as its trump card.
Mark Re, senior vice president and chief technology officer at Seagate explained that the new product has been designed for data-centric organizations worldwide and to solve the needs of their growing storage business. Fan Ruiqi, the president of storage products at Huawei claimed that the Seagate 10TB hard drive has lower power consumption and weighs much less than its rivals. The USP of the HDD is its low cost and unique design.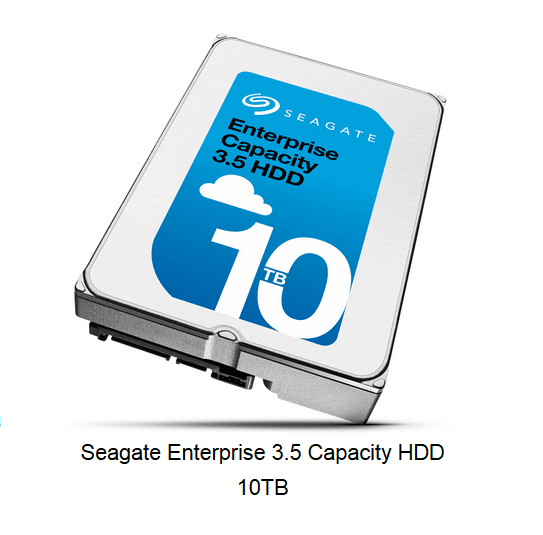 ​
The glimpses from the press release confirm that the gizmo bears a robust silver structure with a standard 3.5-inch CMR design. Embedding seven platters and 14 heads, the drive stores helium to create a turbulence-free, quiet environment, decreasing both friction and resistance on the platters. The report claims that it delivers the lowest power/TB ratio and weight specifications for a 10TB Hard Disk Drive.
Seagate's Research and Development section sketched the storage system in such a way that HDD uses advanced caching algorithms to improve its performance, which is expected to help cloud data center managers to manage the increasing volume of data more quickly. Boasting of Seagate's PowerChoice™ technology, the system improves the efficiency of the product. Unlike the HGST 10TB HDD that uses shingled magnetic recording (SMR), the Seagate 10TB device uses perpendicular magnetic recording (PMR).
Priced at £600 or $800, Seagate claims that the system has an improved MTBF (mean time between failures) of 2.5 million hours and provides consistent service to users. The hi tech device comes in two variants, the 6Gb/s SATA and 12Gb/s SAS interfaces. With all these latest features and state-of-art technology, it is likely to greatly improve user experience when it comes to storage devices.
Source:
Seagate
Posted in:
#Coffee Room