Home

>

Apps

>

Groups

>
Researchers Devise New Purification Technique To Eliminate Uranuim In Ground Water
Question asked by Debasmita Banerjee in #Coffee Room on Apr 14, 2016
Among the 1% accessible fresh water, the sources aren't proportionally distributed in conformity to the need and place. Also, due to nuclear slurries and ground water wastes, the drinking water gets immensely polluted and frequently comes in close proximity to the warning level contamination. Recently, a group of scientists from the Washington University in St. Louis has explored a new chemical method to filter water from nuclear wastes, with improved accuracy. The group had taken samples from open water bodies available throughout cities in the US, where nuclear wastes are heavily dumped.
The team at Daniel Giammar's laboratory had tinkered with Calcium and phosphate, and teamed them up to immobilize Uranium from the sample content. Previously, an effort of direct phosphate injection to the soil had been ineffective as they lacked the idea of a proportional mixture of contents. Team leader Giammar with his colleagues took the challenge of preparing combined ingredients and calculating an exact way to embed it inside the mixture. He further added, that their previous efforts had gone in vain because injected phosphate had never actually reached the Uranium.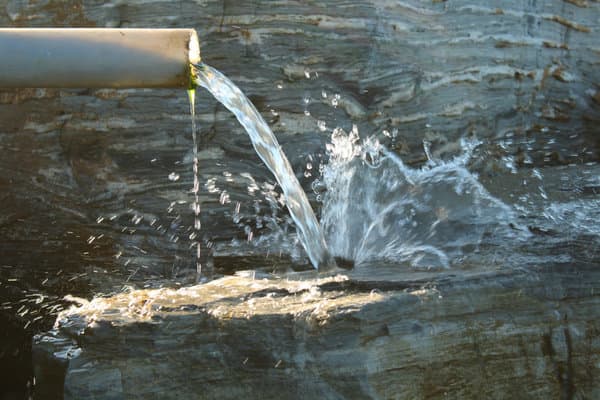 Neutralizing and immobilizing uranium in groundwater
​
This time, the team has taken a two way channel to reach Uranium. In the first way, they tried to feed the phosphate in that place where the Uranium concentration is dense. By applying the second way, they were able to incorporate phosphate and fix its position. Finally, with the help of flowing ground water, the Uranium reached the mixture.
Owing to the highly accurate theoretical model, the team ultimately reached their goal. At first, they mixed an exact amount of calcium as required, with the water sample. Then, Calcium was added to the mixture which successfully trapped the Uranium by immobilizing it and finally, an additional filtration method resulted in drinkable water. The team has vowed to continue the research so that in the near future, they could manage to engineer a full proof system to remediate the uranium from groundwater. The complete research report was published in the Environmental Science and Technology journal.
Source:
Washington University St. Louis
Posted in:
#Coffee Room