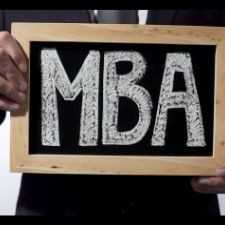 MBA
Masters of Business Administration: Discuss everything related to MBA with fellow aspirants and those who've been there, done that!
310 Members
Join this group to post and comment.
Reliance 4G Launch Soon Because Ambani Brothers Shook Hands
We've been
waiting
and
writing
about Reliance 4G launch in India. Just a few minutes ago, the billionaire brothers shook hands allowing Reliance Jio Infocomm (led by Mukesh Ambani) to use nationwide optic fiber network established by Reliance Communications (led by Anil Ambani) in order to roll out 4G services in India. The cost of handshake is estimated to be about Rs. 1200 crore. The agreement allows Reliance Jio Infocomm to use multiple fiber pairs running all 1.2 lakh kilometers across India setup by RCom. In return, RCom will have access to optic fiber infrastructure that Reliance Jio Infocomm will build in future.
Those of you following the developments may recall that Reliance had purchased Infotel Broadband company which owns 4G spectrum pan-India. Since 2010, Reliance has been planning to launch their own 4G services but wasn't able to do so, in fact Airtel beat them by being the first company to offer 4G-LTE services in Kolkata. The market watchers have been expecting a disruption in the 4G arena in India because the playing ground only has Airtel as the dominant player.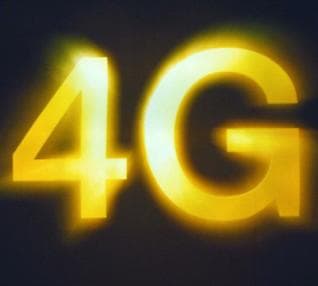 ​
The Biggest Obstacle In 4G Adoption
The 4th generation of mobile communication offers a lot of promise and peak speeds of 100 Mbit/s (for highly mobile communication like trains) and up to 1 Gbit/s for stationary users. If successfully launched, 4G would change the state of wireless connectivity all over India. But there are obstacles in the adoption of 4G - catching 4G signal requires 4G capable hardware and it's not yet very popular in India. Most of the mobile phones that shipped in India in 2012-2013 do not carry 4G LTE hardware. So those who want to experience 4G in its full glory will have to buy a separate dongle or upgrade their mobile phones/tablets.
Both reliance and Airtel have
rolled up sleeves
to offer 4G hardware in India. It's now wonder that the price and availability of the hardware will determine how quickly people adapt this new technology.
Reliance entering the markets to offer 4G in India is a welcome step and we look forward to other companies viz. Tata Docomo, Aircel, Idea and others to get their arms ready. We are waiting for the 4G price war.
Hope this inception of Reliance in 4G will lower down the 4G plan prices. 4G plans are very expensive at present.
Kaustubh Katdare

It's now wonder that the price and availability of the hardware will determine how quickly people adapt this new technology.
One of the big challenges is definitely that LTE technology is relatively new and hence devices (Smartphones and Tablets) are not at all cheap.
Airtel, for instance, is selling 4G dongles at Rs 5,000/- in India.
It is good technology. After that 4G surely the internet technology will grow up very high. But i think 4G is so expensive. Now a days 3G also more expensive for many of us. And also 3G will not work all the places. 3G will work some main areas only. After 4G maybe 3G will reach all the places. Lets see.