Reliance 4G Arrives In 2015 All Over India - Start Saving For 4G Phones
Mukesh Ambani led Reliance Jio telecom has announced that they will start rolling out 4G services all over India in the first or second quarter in 2015. The company is putting up about 2000-2500 towers every month at various locations through their tie-ups with tower companies and has already installed about 11,000 base stations. The plan is to have between 30,000 - 45,000 towers to cover almost every corner of India. Internet speed lovers should start saving up for 4G phones because your current 3G phones won't be able to enjoy the 4G awesomeness.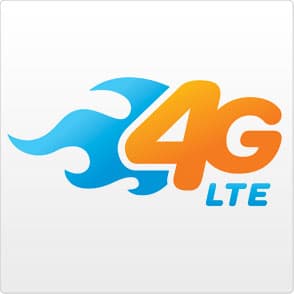 ​
It's expected that the Reliance's entry into 4G domain will be the mother of all the entries by various telecom companies operating in India in the recent years. Reliance is looking to disrupt the existing 4G markets, currently dominated by Airtel in select cities. Reliance has already completed more than 55% of their nationwide fibre optic network setup process; which will act as the backbone of the 4G services.
The roll-out of 4G services is likely to begin with metros and then expand to tier - I, II and III cities. We learn that reliance is planning to reach out to over 190k cities and Reliance has piled up over 70,000 crore (count the zeroes, will you?) rupees to set up the infrastructure. Check out our earlier coverage of Reliance 4G news below -
Expect the pricing wars to begin next year because we're sure Airtel's getting their guns ready as well.
Replies
We've an interesting update on this news. Vodafone India has confirmed that they're going to test their 4G services in India soon. The company will launch 4G services in 5 circles where it has the legal rights to launch the services viz. Delhi, Karnataka, Kerala, Kolkata and Mumbai.

About 30,000 of the 100,000 towers that Vodafone has have been upgraded to offer 4G services. We're also hearing the news that Idea Cellular too will launch 4G services in India in coming months; however no details are available as of now.

All this means - you'll get 4G at the prices of 3G. 👍

I already have 4G phone but not sure it's gonna fully functional at that time. 😉

It will be interested to see if Reliance will do handshaking with any smart phone manufacturer for recommending the phones for 4G, or would they again launch their own phones?

Whatever !
Its seems to be on the cards for sure.

What do you say?
You are reading an archived discussion.
Related Posts
Subject: Laughter, the best medicine. Advertisement In Shop: Guitar, for sale........ Cheap........ .......no strings attached. Ad. In Hospital Waiting Room: Smoking Helps You Lose Weight.... One Lung At A Time!...
I wonder whether the Dynamic Perspective is enough for people to take out money from their pockets for the Fire Phone. There's auto-scroll, swivel and other tweaks; but is it...
please tell me a good book to learn php.
Quote: There exists an evil in this world that is so ubiquitous, so accepted, that its maliciousness is no longer even recognized. Cable companies. Endquote https://cr4.globalspec.com/blogentry...rk=cr4digest&et_rid=419257195&et_cid=58591984