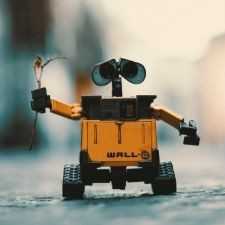 Robotics
Community of Robotics Enthusiasts: Discuss latest robots and questions with fellow robot lovers
532 Members
Join this group to post and comment.
Recommend motor driver for line following robot
What motor driver would you recommend for my line following robot. I am using geared motors...(if that is of any help!!!)..

Thank you.
hi there....look i dont know if this of any help....but take a look at the other forums on line followers....it might help!

from my research the L293D seems to be quite common and often used one.
I am not sure of what load you are expecting for the motors (depends on ur robot).
I have worked a bit on CD drives, which use motors for the Load/Eject, disk rotation and the Reading head movement.
For this they normally use BA5813FM or BA5983FM (or similar) from ROHM.
These are 4 channel motor drives, so you can control more motors with a signle driver IC.

Karthik
L293D will be best I have used it many time , Its quiet easy to implement...
yep, L293 is a good choice.
Line following robot- driver motor
Actually you must know how much maximum current of the motor..then you can decide what is the suitable driver can be used.For your information,if your motor use less than 1Amp, you can use driver L293B.Its will support the current maximum up to 1Amp...for further knowledge about line following visit at
https://robotku.blogspot.com.