Home

>

Apps

>

Groups

>
Panasonic Rugged Toughpads FZ-E1 And FZ-X1 For On-Field Engineers In India
Question asked by Ankita Katdare in #Coffee Room on May 20, 2015
Panasonic India has taken it to the heart to extend its portfolio of products to cover different domains. The company is well known for its line of rugged gadgets. Tablets and Laptops fit for use in difficult aka challenging situations have been a USP of the Panasonic's rugged series. Indians have a reason to cheer as the Japanese company has launched two rugged hand-help tablets, namely - Panasonic Toughpad FZ-E1 and Toughpad FZ-X1. While the former running Windows Embedded 8.1 OS is priced at Rs. 1,19,000, the latter one runs Android 4.2.2 OS and will cost you Rs. 1,09,000. Targeted to be used by mobile workers and field staff who work in the most demanding environments, these rugged tablets have high computing power packed inside the comfort of a handheld device that fits in user's pocket. Let's take a look at the various features highlighted by the manufacturer and find out what deal you get for the price.
First off, we ought to know how rugged these tablets are. Panasonic shares that they remain unhurt even 30 mins underwater, sustain 10 foot drop on solid concrete, work as usual under -4°F weather and would be unfazed even if you carry them around in your toolbox or take them to the battle. Yep. That's pretty tough.
Panasonic Toughpad FZ-E1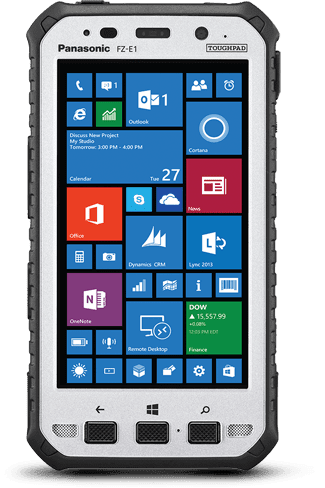 ​
Featuring a 5-inch screen with 1280 x 720 pixel resolution sunlight-viewable display, the Panasonic FZ-E1 has an interesting glove-touch mode for operating it in labs or mines. The magnanimous 6200 mAh Hot Swap Li-Ion battery can last up to 14 hours on single charge. Moreover, it features a quick 50% charging mode in just 1 hour. Running on Windows 8.1 OS, this rugged tab comes with built-in NFC, one USB 2.0 port and has connectivity in the form of 802.11 a/b/g/n/ac; 4G LTE, HSPA+, UMTS, EDGE and GPRS. This tablet comes with a three year warranty.
Panasonic Toughpad FZ-X1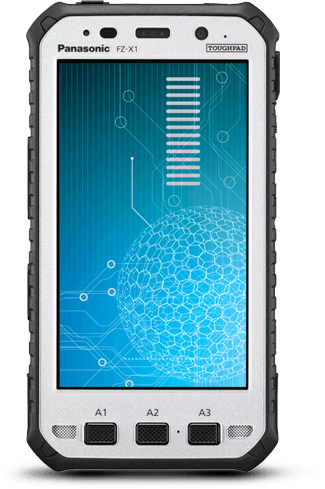 ​
This one has the same set of specifications as the former Windows 8.1 tablet. The only difference is in the operating system. The Panasonic Toughpad FZ-X1 features Android 4.2.2 (Jelly Bean) OS. The company strongly believes that with these tablets represent a significant expansion of enterprise-focused tablets.
Apart from these two rugged tablets, the company has also announced the launch of one of its semi-rugged notebooks. Priced at Rs. 139,000, Panasonic Toughbook CF-54 is said to be the thinnest and lightest semi-rugged PC in its category. About 50% thinner and 25% lighter than its previous model, the CF-54 model is powered by 5th gen Intel Core i5 processor. It features a single battery life of 11 hours and comes with a hot swappable battery option.
What are your thoughts about the Panasonic ToughPads and the new Toughbook? Share with us in comments below.
Posted in:
#Coffee Room