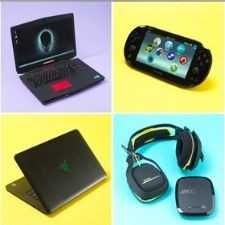 Gadget Geeks
Discuss all electronic gadgets - ask questions, doubts, troubleshooting tips et al. to fellow gadget geeks.
552 Members
Join this group to post and comment.
OSX El Capitan Download Speed Slow [FIXED]
If you are experiencing extremely slow download speed for OSX El Capitan, I've a fix for you. My computer was showing ~2 days as approximate time to download the 6GB of OSX update and I did a simple trick to bring id down to just about an hour. How did I do that? It's simple: Change the DNS address you're using.

On your system, click on Applications -> System Preferences -> Network. Then select the wireless or wired network that you are using to connect. Click on 'Advanced' -> DNS. You will now see a list of DNS servers on the left.

Try using a new DNS server. You can use the one provided by your ISP or by Google (8.8.8.8 / 8.8.4.4) or from Open DNS. In my tests, I found out that the one provided by OpenDNS works the best! However, you should check which DNS works the best for you.

Typically, switch over to the second DNS address and then click on 'OK' to make your settings effective. Watch your download speed go up! Enjoy!