Home

>

Apps

>

Groups

>
New MyShake Android App Can Rapidly Detect Earthquakes
Question asked by Debasmita Banerjee in #Gadgets on Feb 13, 2016
Scientists from the University of California, Berkley along with the Telekom Innovation Laboratories and the Gordon and Betty Moore Foundation have launched an application named "MyShake" to give early notifications about possible earthquakes. A large section of the world's population lives in earthquake prone areas where they tend to helplessly rely on Earthquake Early Warnings (EEW).
Now, this cutting edge advancement in technology has resulted in a smartphone application for android users which would promptly notify people before an earthquake hits the earth's surface.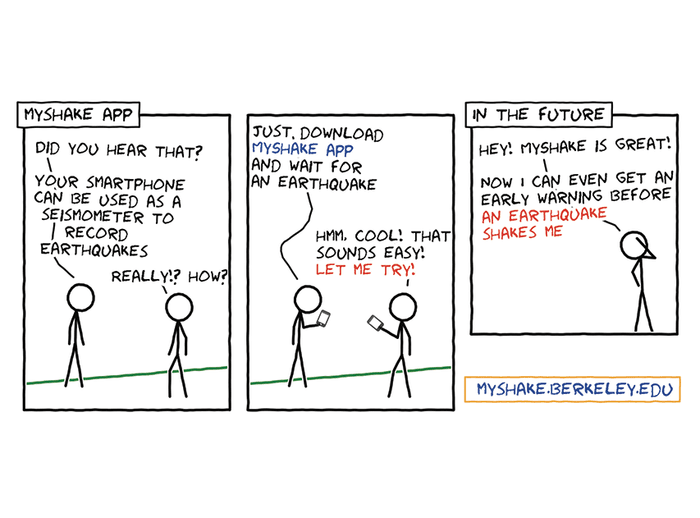 MyShake Advertisement
​
Using advanced neural network phenomena, MyShake collects data by using the inbuilt accelerometer in a smartphone and sends the information online, where a network detection algorithm validates a forthcoming earthquake with its exact location and magnitude. Researchers showed that the smartphones can record magnitude 5 earthquakes at distances of 10 km or less differentiating it from other irrelevant vibrations.
MyShake could empower the EEW in regions with EEW enabled systems and would also become the only EEW system in regions having no such facility. In addition, the seismic waveforms recorded from an earthquake would help to develop rapid microseism maps, study impacts on buildings and possibly image shallow earth structures and earthquake rupture kinematics.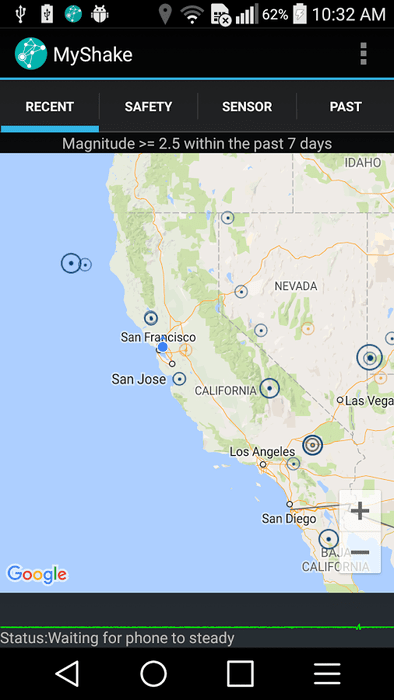 MyShake Screenshot
​
The application is now available on Google play store and requires 12MB space with android platform 4.1 version or higher. It has already received an average rating of 4.4 stars from 199 users. The application runs in the background, costing very little power. Whenever it detects a vibrational profile similar to that of an earthquake, it sends an anonymous notification to the central system that confirms the location and magnitude of the earthquake.
As claimed in the site, the goal of this app is to build a worldwide a seismic network and save the society from the adversities of this natural calamity. The team also hopes to launch a similar app for iPhone users in the near future.
Watch MyShake in action:
Source:
Science Advances
|
MyShake
Posted in:
#Gadgets