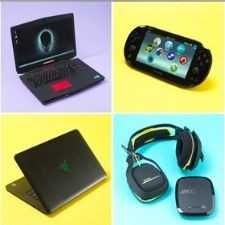 Gadget Geeks
Discuss all electronic gadgets - ask questions, doubts, troubleshooting tips et al. to fellow gadget geeks.
630 Members
Join this group to post and comment.
NASA JPL Will Use OnSight Software To Work Virtually On Mars Using Microsoft HoloLens
Being able to explore the red planet Mars while sitting in a NASA Jet Propulsion Lab is a dream of every researcher working on the project. The arrival of Microsoft's most innovative technology called 'HoloLens', the world's most advanced holographic computing platform powered by Windows 10, that lets HD holograms come alive in the world around you, such that they integrate with your physical places, spaces, and things, the team has become excited to use it for space exploration. With that thought in mind, NASA's JPL unit has collaborated with Microsoft to develop a software named 'OnSight' that will enable the researchers to work virtually over Mars.
Not just exploration, but a combo of the OnSight software and the wearable tech Microsoft HoloLens will enable NASA researchers to conduct scientific operations on Mars using the Curiosity rover, while sitting back in their offices on Earth. The OnSight software uses data sent by the rover to create a 3D simulation of the environment on Mars. The scientists across the globe will be able to examine the rover's site of work from a first-person perspective, take feedback and work on the solutions.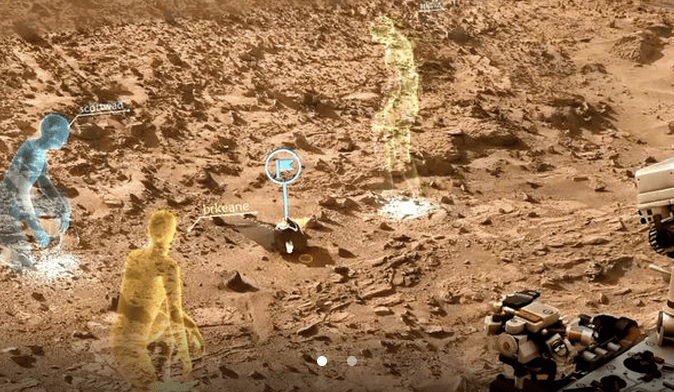 ​
For the last few years, NASA scientists have been examining the Mars environment using computer imagery and drawing inferences from it. Since these computer generated images do not have the depth that a human eye perceives, building spatial relationship among various elements was too difficult a task. With this interesting hybrid version of virtual and real, the HoloLens technology is going to prove to be a real boon for the research purpose. The team will be able to virtually walk around on the bumpy surface of Mars and view it from various angles. This means, NASA scientists will explore Mars the same way geologists explore the Earth.
Moreover, by integrating the OnSight software with a gesture-controlled mechanism to target and move the Curiosity rover's instruments. The official testing of OnSight software on the Curiosity mission will begin by 2015 end. Till we find more news on the topic, we recommend watching the following video to see the Microsoft HoloLens makers and the tech in action -
A lot of people believe that HoloLens is a leap ahead of Google Glass technology, but it's important to note that while Google Glass is a commercially available product that is within common man's reach. We can't say the same about Microsoft's HoloLens as of now. That said, we ought to say that we are very much excited to know the results of the tests and know how it will aide the NASA JPL researchers. What about you? Share your thoughts with us in comments below.​
Source:
NASA JPL Unit Research