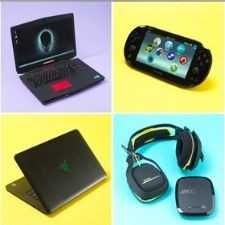 Gadget Geeks
Discuss all electronic gadgets - ask questions, doubts, troubleshooting tips et al. to fellow gadget geeks.
630 Members
Join this group to post and comment.
Microsoft Surface Tablet Launch Date Is October 26 - Have You Started Saving?
It is only a month since Microsoft launched  
'Surface', the Windows 8 RT Tablet
 and people have started wondering if iPads and Androids should be worrying already. Now, in an annual report that came in this week, Microsoft has announced that Windows 8 will be generally available on October 26, 2012. And on the same date the company will begin selling the Surface tablet. Though this isn't a surprising news, Microsoft fans will be glad to know this official launch date and can of course, start saving right away.
Image Credit: Gizmodo
It has also become clear that the Intel-based Surface Pro is expected to arrive about 90 days later. To put it simply, the price-friendly version running Windows RT with ARM chips is coming early and the pricier variant to be run on Windows 8 Pro with Intel Ivy Bridge processors will arrive in early 2013. Moving on to pricing details, the exact number is still not revealed, but Microsoft said in a statement that the suggested retail pricing will be announced closer to availability and is expected to be competitive with a comparable ARM tablet or Intel Ultrabook-class PC. Does that ring a bell? Can we have some guesses what kind of prices to expect? Shoot in the comments.
Via:
CNET