Home

>

Apps

>

Groups

>
Micromax OS Will Be A Forked Android
Question asked by Kaustubh Katdare in #Gadgets on Aug 23, 2015
Micromax Informatics aka Micromax, the Gurgaon based mobile and consumer electronics company is all set to develop its own mobile operating system. The new operating system is expected to power future handsets that company rolls out in the market as well as other range of electronic goods including tablets, wearable devices and television sets. In addition to the operating system, Micromax will also develop a wide variety of applications to run on their new OS platform. The official name of the operating system is yet to be known.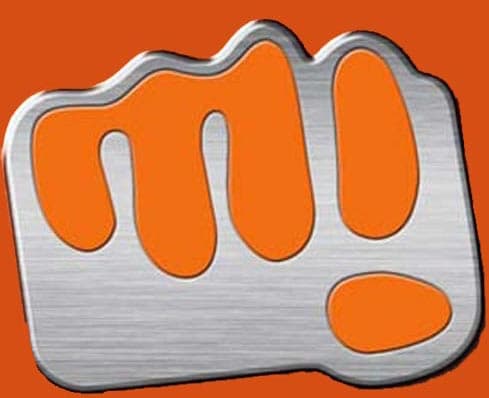 ​
We learn that the new Micromax OS will be a fork of Android. According to former Amazon techie and currently the head of technology at Micromax, Ashish Agrawal, the new OS is expected to roll out by the end of the current financial year. At its core, the operating system will still be Android and that means the developers would be able to port their existing applications on the new OS. The technical details will be available in due course of time.
The success of Apple gadgets in the electronics markets has shown that owning the complete hardware and software ecosystem pays in the longer run. Apple gets the consumers into its ecosystem and that ensures that the company stays in control of the end-user experience that it wants to offer. Learning from Apple's success, Samsung developed its own OS called "
Tizen
"; which is now rolling out on latest Samsung gadgets.
OnePlus, the Chinese startup company had a
bitter experience
with Cyanogen, the makers of Cyanogenmod firmware and decided to roll out their own OS called '
Oxygen OS
'. Micromax had earlier signed an exclusivity deal with Cyanogen that prevented
OnePlus
from offering Cyanogenmod updates to owners of the OnePlus One phone. Xiaomi, the rival mobile maker from China too puts customised OS on their hardware.
It makes perfect sense for the gadget makers to be in complete control of the operating system. It not only allows them to tweak features and roll out updates faster. When a security related bug is discovered, the company can push the update quickly.
We learn that Micromax will develop its new operating system in its Bangalore development center. The development will be assisted by the software design teams from Beijing and Shenzhen.
Micromax believes that being an Indian company, it's more closer to the Indian consumers and understands the need of local buyers better than the rivals. We won't be surprised to see more localised software making it to the Micromax OS.
We'd like to know from our readers what name would they suggest for the upcoming Micromax OS. 'MaxOS' is our best guess. What's yours?
Source:
ET
Posted in:
#Gadgets
MicromaxOS gonna meet the same fate like OxygenOS. Noone will really care, if there are no UI tweaks, improvements or unique features. If MicromaxOS has to standout among other, they've develop features that are not yet seen in CyanogenMod and AOSPA.
Kaustubh Katdare

Learning from Apple's success, Samsung developed its own OS called "Tizen"; which is now rolling out on latest Samsung gadgets.
TizenOS is not developed and maintained by Samsung only. It is governed by TSG. Also most of codebase is open source, except SDK. So anyone can contribute to the project. What I meant to say is, TizenOS is not Samsung's OS.
We r waiting fr this new OS hope Micromax wll do smthing new fr us as always and OS nane should be jus Max.
Yeah, we might cheer for Micromax but remember it has also a very sinister purpose. Back in January you might have noticed this news report
https://www.xda-developers.com/micromax-remotely-installing-unwanted-apps-on-devices/
where the XDA developers' forum pointed out that Micromax is replacing Google's OTA update service and putting in a third party one that pushes ads. I have checked this issue on a Micromax Canvas Hue smartphone, every time you switch on the phone you get ads delivered in the notification menu. With its own OS it can push more ads faster which would be impossible for the users to block.
Secondly, there is the case of unwanted apps. Micromax seems to be the only player in the market which pre-installs certain third party apps which cannot be uninstalled without rooting the smartphone. Sure the only way is disabling the apps, but some the apps manage to enable themselves automatically which is really irritating.
MaxIN will be better name for the micromax OS going to develop. As it includes our country name "IN" that would leave an impact on other rivals like China.
-
Jai Hind