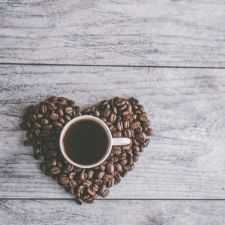 Coffee Room
Discuss anything here - everything that you wish to discuss with fellow engineers.
12940 Members
Join this group to post and comment.
Layoffs are a reality; are you still sleeping?
I came across a report from the last week published in ET last week -
2 lakh IT engineers to lose jobs annually in the next 3 years: Head Hunters India
and I am actually very concerned. The article says that the media doesn't have the right numbers. While most of the publications are saying that about 56,000 professionals will lose their jobs in this year, the actual count is likely to be between 1,75,000 - 2,00,000. Those numbers come from Head Hunters India founder, K Lakshmikanth.
But what's the problem?
While global economy is easy to blame, and no one really knows what's actually happening in the global economy, the top reason emerging out is that the IT force is underprepared for the latest technologies. McKinsey informs that about 50% of the IT workforce is likely to become 'irrelevant' in the next 5 years. Add automation to the problem and we don't see any ray of hope.
From my personal experience, I can definitely say that the adoption of newer technologies is super slow. Finding skilled engineers is a HUGE problem and I can say that because at CrazyEngineers, we've been head-hunting for the last few months; but not able to find the right engineers. If CrazyEngineers, with ready access to large number of engineers has the problem, I can only try to imagine how difficult it is for startup companies to find the right people who can be put on projects with minimum hand-holding.
Extreme lack of awareness!
What worries me more is that most of the engineers, both working professionals and engineering students lack the awareness about what's happening in the industry. I recently talked to a fresh engineering graduate who's undergoing certification courses to be 'job ready' and I was appalled by the limited knowledge he had about the field he's preparing for. Apparently, the Internet is limited to Facebook and Instagram these days.
What's the solution to the problem?
The problem is huge, people don't know about it and I'm not sure what exactly is the right way to address it. Layoffs are going to be bad and those with EMIs or educational loans are going to face the heat.
Is there any way we can help all our fellow engineers? Let me know.
Can't help but add -

Imagine how this cascades. There ain't no industry that can absorb the candidates who've been laid off by their companies. Learning new skills will require weeks and still, there won't be any guarantee of jobs that pay even half of your earlier salary.

Maybe learning new skills and being job ready is the only solution?
IT industry (mostly service) has been biggest consumer of "Engineers" in India. As there are very few Indian product companies. Now IT industry is on verge of getting saturated. As products are being obsolete and new customer are looking for older technology.
Current workforce and "Stone age" engineering degree is little aware of new technology.
Even though internet is spreading had gone into deepest corner in India. There are very less inception of new companies. Even though some are coming they are getting crashed by big names who are offering same or better product/service with heavy discount. Result is failed startup.

I think there should be new job model for new generation. May be we need to look beyond the saturated model of Degree+Good English+Mass recruitment to somehow enter into any company.
I really see a great opportunity for new generation graduate who can take advantage of cheap, fast, and 24x7 accessible internet (Huge thanks to JIO) and technology to steer their career.
Well, as aptly said above degrees are of no use, its being AWARE. One has to always try to up skill themselves. IT is very volatile and if one doesn't keep up they will be replaced. Service companies are to blame according to me. The roots lie in the number of engineers that pass out in India as well. Keeping all the known factors aside, it is very important for a professional to be aware of whats in demand and whats not and they should really try to be on top of their respective domains. For example, as everyone knows the future is CLOUD. Every company is going to get rid of their on premise systems because why not? Everyone wants to reduce costs and when things can happen on cloud and when AWS as huge as it is now, it is high time people start getting their hands dirty with big data and cloud or data science if needed. When it comes to freshers, I think it is our responsibility to take it up and discuss with any freshers we find through forums, personal interaction or blogs. Not all freshers pay much attention to whats going on. They have an old age thinking that if they get good marks in their stone age degree they are going to land up a job. But with all these service companies laying off employees, they are going to feel the heat. I happened to talk to few interns in my company and I really counselled them about the current situation of IT and why they should pay more attention either on big data or cloud or both. The market demands multi faceted people and not just those who stick to one technology. Slowly the companies are going to prefer professionals who are street smart and have very less turn around time if a new technology is put in front of them. Gone are the days when a person only knows java and can code till their retirement. Its time to have multiple skills if one wants to survive atleast in IT
Here's the latest update, folks: Infosys has fired 11,000 employees because of automation. Software can now comfortably do what engineers used to do at Infosys.

Trust me, the problem is bigger than what it appears. Be ready to handle it.