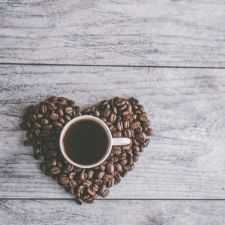 Coffee Room
Discuss anything here - everything that you wish to discuss with fellow engineers.
12915 Members
Join this group to post and comment.
Know your CEan - Sauravgoswami!
Article link on front page
:
Know your CEan - Sauravgoswami!
****************************************
CEans,
He is an applications engineer by profession & an aspiring entrepreneur. He dreams of running a multi-millionaire company in next 5 years. He skipped his classes to work on projects he loved. He wants to go back to college when he turns 45. He's busy most of the times, but takes out time to help fellow CEans on CrazyEngineers. He's our
CEan - Sauravgoswami
!
Our editor,
CEan - Prateek (Patty)
had a chat with Saurav. Check out Patty's chat with Saurav & know more about CEan - Sauravgoswami:-
Q. We know that your an Application Engineer with an Instrumentation Company. Could tell us about your job profile and about the company?
A.
I am working with Motwane-Fanke,a JV between Indian & Chinese company,I am mostly consulting clients with extra-high voltage instruments,giving presentations and demonstrations and working on projects offering customized solutions.
Q. How was life in college?
A.
I was any other kid in college,I was never regular in my lectures and practicals,I mostly used to work on projects as they always excited me.That made me popular with seniors and teachers.
Q. Tell us about about your plans of opening a company?
A.
Well,i am planning to open an embedded company catering to all-kind of industry,were I can offer both hard-ware & soft-ware solutions,secondly,I want my company to develop game-consoles and games.
Q. Why did you chose to become an Engineer?
A.
I never wanted to become an engineer,I was more keen to become a geologist,but I went with the flow,and followed my dad and sister. Later i enjoyed studying electronics and physics.
Q. You wish to go back to college when you hit the age of 45. Any special reasons for such a desire?
A.
Well I am still interested in geology and want to pursue a career in it,since my qualification & experience wont allow me to become a geologist I want to hit the college,obtain sufferance knowledge and dedicate my rest of life doing research in space-geology.After 45 will ensure enough money and settle life to pursue a new career.
Q. According to you, "I am an avid reader,love to explore news things and eat anything" Comment.
A.
Well,I can read anything except novels,I can spend whole day in books.I daily read 3 news-paper and as many magazines possible.Secondly,I always make my own ways,I always fail to follow others but finding new ways pose a great challenge and excitement.e.g. I hiked 2 hrs to explore the ruins of hanging-garden in Mumbai.I am also a foodie,I have treid almost every veg & non-veg available in market,next i want to try ampibhious creatures and insects,heard china make great delicacies out of them.
Q. From personal gossips to learning politics by watching the bitching in the daily soaps. It seems you gain knowledge from quite different sources?
A.
Oh yeah, I believe you can get most knowlegde from un-known sources,and learn every second even from worthless objects/things.
Q. What made you join CE and how has been the experience so far?
A.
I had habit of replying to blogs and comments randomly on any website,but i never used to get replies,CE was different i get replies immediately,so i kept coming back,the expereince is very healthy,CE is like an addiction
Rapid Fire Questions Round
Q. Describe yourself in a sentence
A.
Maverick.
Q. Name 5 CEans you would like to meet?
A
. Big K, Prateek, ash, maro, mayur.
Q. Anything you would like to change
a) In yourself
:
A
. I am too lazy
b) In the world:
A.
Poverty
c) In CE:
A.
Nothing
Q. One good and one bad experience that you had?
A.
good exp nothing as such to describe,but i had few bad exp,one of them being rejected by indian air-force twice for pilot since I was over-weight
Q. What did you learn from the above experiences?
A.
keep trying and move on
Q. Describe your state of mind right now?
A.
I am very hungry and damned tired
Q. Any invention or discovery you wish you had made and why?
A
.Time portal which will allow anyone to view live videos of past and future,it will help to solve many mysteries of past.
Q. 5 years from now...?
A.
Want to head a $5 million company.
Patty:
Thanks for your time Saurav. Its a pleasure having you on CE.
nice to see souravgoswami on "Know ur CE'an"... 😎
An interesting and motivating one...😀
Good interview 😀 Yeah, the time portal idea would be pretty darn cool, haha

Can you tell us more about your interest in space geology?
I've this amazing observation. Every engineer's dream machine is the one that can travel into time.

Why are engineers after the 'time machine'?
cozz it's a wonder in itself.. which if acheived can be a boon to mankind😀 and also disatrous too 😉 if not used properly....

And Engineers usually create Wonders 😁
I wouldnt want to physically travel in time, but I'd sure love to view past events in real time! Can learn a lot from history 😉
Geologist- wow! That was one of my favorite subject when I did my Civil engineering.

Anyway, why $5 million? I wish you head a $5 billion company and let the company be yours.

Good interview with the fellow future entrepreneur.