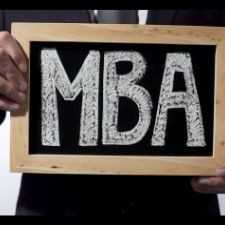 MBA
Masters of Business Administration: Discuss everything related to MBA with fellow aspirants and those who've been there, done that!
300 Members
Join this group to post and comment.
its raining in mumbai...part I
Its raining in mumbai....part I

Its raining in mumbai, and this is not something which you people dont know. But there is something which needs to be told, i might be doing the same.
life in a metro is intriguing, and it takes more from you than what it actually gives back. I might be earning better than my previous location, but paying some heavy price for that. It has been long since i last wrote something, not that i lost my writing touch, only i developed some ideas but just couldnt finish it up. Thats how i am left with a pool of unfinished stories - " A trip to iraq...my first official onsite,This is how i surprised my girl friend, and the last one , Dr Vishal,based on the life of my medico friend,Vishal, who is doing his MD from Sion Medical college. And then one fine day, i got stuck up in the heavy mumbai rains, all alone in a mumbai bus stop, completely drenched and waiting like a fool for nearly two hours, when i happened to think about this, Its raining in mumbai.
My struggle in mumbai was to end to some extent with the arrival of my new bike,and i was to be christened, satya- powered by 180 cc. I was too excited to get the feel of it and i came out of the showroom with an intent to hit the road with 100 km/hr....might be, the only thing i did wrong, i didnt worship rain god,for cometh the bike, came the downpour- he had his revenge,bogging down both - the man and the machine. Anyways, i had expected that to happen sooner than later.Luckily, i had found a girl , and the pillion didnt have to wait any longer to give it company.for about four days it went all fine,till saturday, when i was supposed to go to vashi, to meet my elder brother, who has recently joined a company out here.
All this while,i was troubled by the less average the new bike was promising. Being a powered bike, it is ought to give it somewhere in between 30-4o km/l, but coming from a lower middle class background just doesnt help, atleast in these cases, i would keep on thinking,i could done away with a 150 cc with a better mileage. I had started at around 5:30 in the evening, and should have reached my destination in about an hour or two, but one, i was just getting used to the routes, and second, might be, i would have under estimated the mumbai traffic. It took me around 1 hour,just to reach till Ghatkopar from Santacruj, and i was only midway. I had just crossed a bus stop, and had to rush back to take a refuge, i was seeing the heaviest rain of my life. The scenario had completely changed in a matter of few minutes, and the road which was over burdened by the constant flow of heavy vehicles up and above it , for days and months was to soon witness a flood like scenario , the memories of 26/7 had come up and all the discussions fell back to the same.I could have done away with the rains atleast, but the heavy wind flowing made my life miserable, and even after taking a good thought of shelter in a bus stop, i was not escaped with the fury of rain god, all sympathises for my new bike for it was stading tall and fighting alone, i could very well see slowly and steadily its lower body parts getting drowned one after the other in the deluge.
Soon i was to get a sms from my boss cum friend," Are you feeling mumbai rains?". May be next day, if he was to get killed, you very well know who the culprit was.He knows to a large extent, that i have been going with someone out here, and he was expecting me to be with her romancing in the first monsoon.But i am not supposed to be on a 24/7 duty of hers and could very well have other things to do. I have never taken any relationship seriously till date, and it might be too difficult for me to change the psycholgy i have been carrying for about 24 years now. It was already an hour and i was getting frustrated with every passing minute.My ipod also was in no mood to give me company, as soon it was to loose its power,proving the humane side of the gadget.
No point in mourning over lost pieces, better make something out of the present situation, this is what an aristotle would have said. And seriously, then i there i felt, being in the same situation , a Newton would have reinvented his law of gravity,a max palnk would produced some more postulates to strengthen his quantum theory; but i am no scientist and with my due respect to finacle, i would be the last person to think about b2k or limo servers, the very base of finalce, or to that extent finacle scripting, which i have been doing out here in mumbai; for me the best thing was to get immersed in thoughts of the endless girls who some or other way keeps on influencing my life or to that matter, of the recent happenings with me in mumbai.